Introduction
When traveling to Hong Kong, one of the world's most vibrant cities, ensuring a smooth and hassle-free airport transfer is essential to kickstart your journey. Hong Kong International Airport (HKIA) is a bustling transportation hub with numerous options for getting to the city center and various destinations. In this comprehensive guide, we will explore the different Hong Kong airport transfer options, highlighting the benefits of each method and offering tips to optimize your travel experience. Whether you're a first-time visitor or a seasoned traveler, this article will equip you with valuable insights to navigate the airport transfer process efficiently.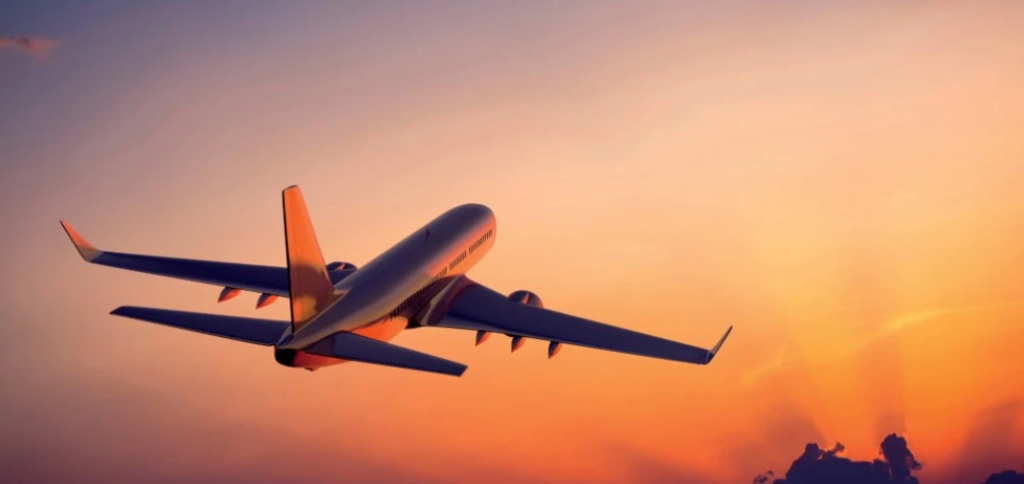 The Convenience of Hong Kong Airport Transfer
As the main gateway to Hong Kong, HKIA offers a range of convenient and efficient airport transfer options. Travelers can choose from trains, buses, taxis, and private car services to reach their destination within the city and beyond. Let's delve into each option to understand its advantages and suitability for different travel preferences.
Hong Kong Airport Transfer by Express: A Swift Journey to the City
The Hong Kong Airport Express is a premier train service that seamlessly connects the airport to the city center. This popular choice offers a fast and comfortable journey, taking only 24 minutes to reach Hong Kong Station, with a brief stop at Kowloon Station.
Key Benefits:
High Speed: The Airport Express travels at high speeds, reducing travel time and ensuring timely arrival.
Comfort and Amenities: Passengers can enjoy spacious seating, luggage racks, and free Wi-Fi during the ride.
In-Town Check-In: Many airlines offer in-town check-in services at the Airport Express stations, allowing passengers to drop off their luggage before boarding the train.
Hong Kong Airport Transfer by Taxi: A Door-to-Door Convenience
For those seeking direct, door-to-door service, taxis at Hong Kong Airport provide a viable option. Taxis are readily available at designated taxi stands outside each terminal.
Key Benefits:
Door-to-Door Service: Taxis offer a personalized transfer experience, taking you directly to your hotel or desired destination.
24/7 Availability: Taxis operate round the clock, making them a reliable choice, even for late-night or early-morning arrivals.
Efficient for Large Groups: Taxis are suitable for families or groups with multiple passengers and luggage.
Hong Kong Airport Transfer Shuttle Bus: Affordable and Accessible
Travelers on a budget will appreciate the affordability and accessibility of airport shuttle buses. These buses serve different routes, connecting the airport to various neighborhoods and hotels in Hong Kong.
Key Benefits:
Budget-Friendly: Shuttle buses offer a cost-effective option for airport transfer, saving money without compromising on convenience.
Multiple Routes: Shuttle buses operate on various routes, catering to different areas in the city, providing options for travelers staying in different districts.
Regular Schedule: Shuttle buses generally run on fixed schedules, ensuring predictability and easy planning.
Hong kong airport transfer by Private Car Services: Customized and Luxurious
For a touch of luxury and a tailor-made experience, private car services provide a premium airport transfer option. Travelers can pre-book private cars, allowing for personalized service and flexibility.
Key Benefits:
Customized Experience: Private car services cater to individual preferences and can accommodate special requests, making the journey truly unique.
Comfort and Privacy: Enjoy the privacy and comfort of a private car, making it an ideal choice for business travelers or those seeking a more exclusive experience.
Time-Saving: Private cars provide a direct transfer without the need for multiple stops, minimizing travel time.
---
Book a Private Transfer from Hong kong airport to city
General information:
Transfer duration: about 1 hour
Include: Driver, Fuel, Parking fee, Toll fee
Exclude: Lunch, Entrance tickets, Gratitude for a good job
Pick up point: Hong kong airport
Drop off point: Downtown Hong kong
---
Price:

(Pls note our price is per car, NOT per person):

This service is available daily. The above price is for adults (age > 12). The price for children (age 2-12) is the same as adult price and the price for infant (age < 2) will be free of charge. This price include the transfer service with a private car and a driver who can speak a little English.
---
Why choose Mr orange transfer?
Meet & Greet / Waiting & Parking / Flight,Train Tracking included
Driver dress in formal, Well behaved, with clean car and reliable service each time.
Book a taxi within minutes and mutiple payment available (online)
Affordable prices and value for money on each occasion
---
---
The Mr orange welcome sign is the most distinctive one among the crowds of waiting people, And you will recognize it immediately:


---
Our vehicles:

Capacity: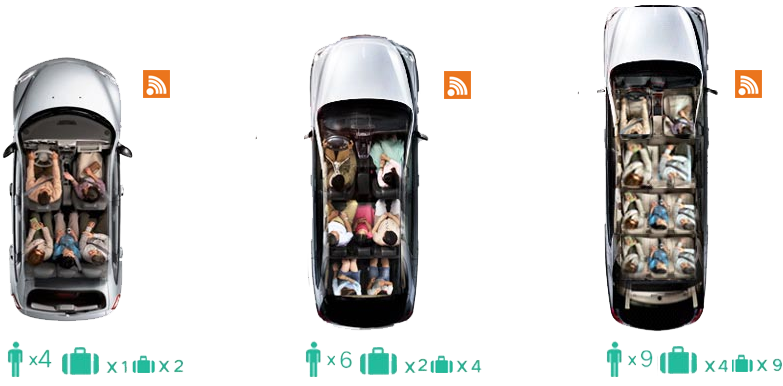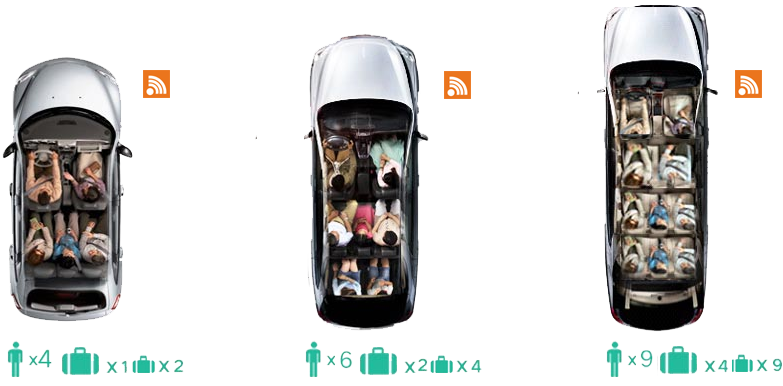 ---
How do We ensure our services are always reliable & on time:
1, Our driver has to report their work in 5 procedures via Wechat app every time.
We keep a close eye on your flight's status, so even if there are delays or changes in schedule, we'll be there to pick you up on time. You can relax knowing that we are constantly monitoring your arrival to provide prompt service.

2,Confident and reliable
We provide our customers with competent and reliable drivers. Our drivers are accustomed with routes to tourist destinations, hotels, and restaurants.
3,About our Vehicles
Our vehicles are licensed and registered by the Shanghai tourism administration.
We replace our tour vehicles after every 4 years, as such your tour vehicle will be less than 2 years old.
In order to give you a perception of your tour car, we'll send you photos of our tour car before your departure.
All our vehicles are insured and each seat covers up to 50,000 RMB.
---
Why you will need a private airport transfer service?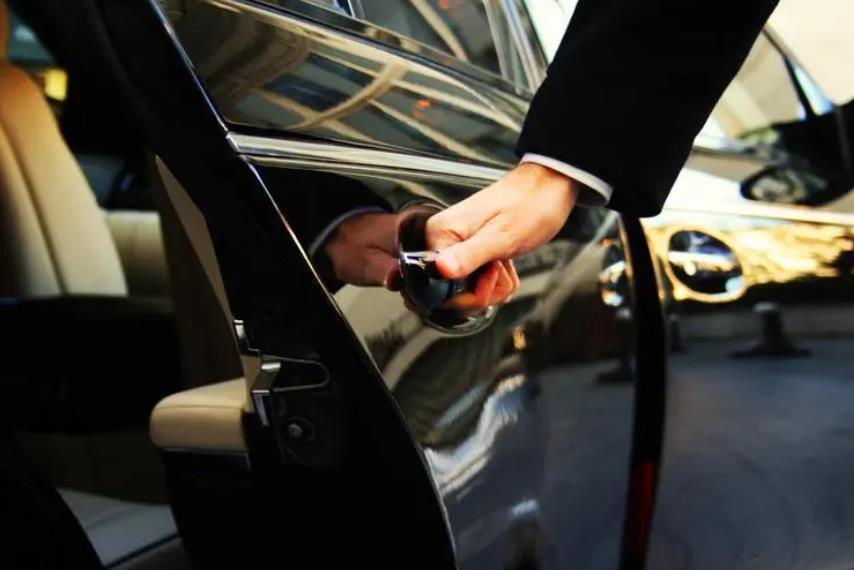 1,Compare with express railway Our transfer service are private and comfortable, Our driver will hold sign to greet you at designated position. We will make everything smooth and easy.
2, Compare with airport taxi service We are 40% Cheaper and without and surcharge Our van are comfortable non smoking. Our driver dress in formal & always well behaved We provide 7*24 hoursEnglish speaking customer service.
3, Compare with airport shuttle bus We are private transfer and customer will NOT need to wait for a fixed departure timetable. We are easy going, We promise to drop you off anywhere you point on Shanghai map. Our van are with bigger space for you and your family, We will make everything smooth and easy.
---
Travel Tips for a Smooth Hong Kong Airport Transfer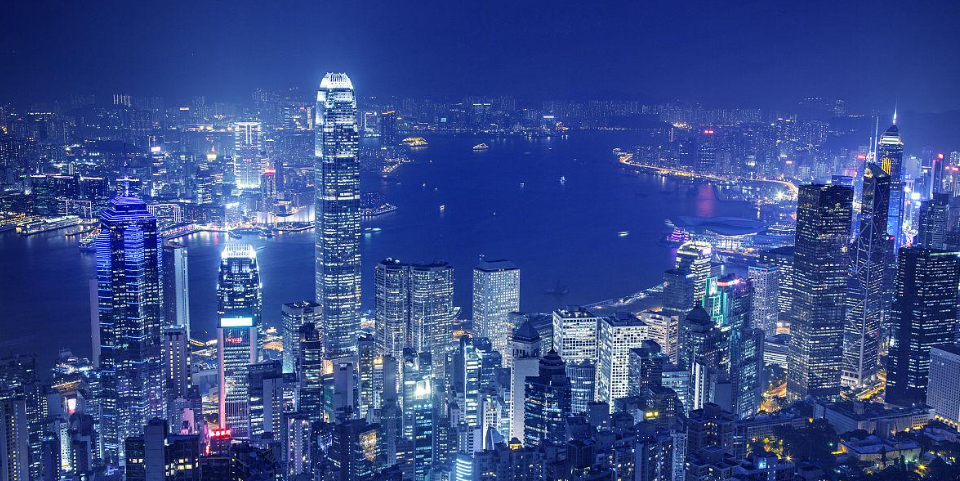 Here are some valuable tips to optimize your Hong Kong airport transfer experience:
a. Plan Ahead: Research and choose the most suitable transfer option based on your budget, schedule, and destination.
b. Check Visa Requirements: If you are traveling to Hong Kong as a transit passenger, ensure you meet the visa requirements for your specific nationality.
c. Check Operating Hours: Be aware of the operating hours of the different transportation options, especially if you have a late-night or early-morning arrival.
d. Prepare Cash: While many transportation methods accept credit cards, it's always a good idea to have some local currency (Hong Kong Dollars) for small expenses and emergencies.
e. Pre-book Private Services: If you opt for private car services or airport shuttles, pre-booking will ensure a seamless experience and avoid waiting times.
f. Be Mindful of Luggage: Consider the amount of luggage you have, especially if using public transportation. Ensure it is manageable and doesn't cause inconvenience to fellow passengers.
g. Stay Updated: Check for any updates or changes to transportation schedules before your travel date to avoid any unexpected delays.
Hong Kong Airport Transfer offers a myriad of options to cater to the diverse needs of travelers. The Airport Express provides a swift and efficient connection to the city center, while taxis offer direct, door-to-door service. Shuttle buses are an affordable choice, and private car services offer a luxurious and customized experience. By planning ahead and choosing the right transfer method, you can enjoy a seamless and enjoyable journey from the airport to your destination in Hong Kong. Remember to be mindful of local regulations, stay updated on transportation schedules, and prepare for an exciting adventure in one of Asia's most captivating cities. Safe travels!
---
Questions & Answers:
1,How long does it take to get from Hong Kong Airport to the city?
The travel time from Hong Kong International Airport (HKIA) to the city depends on the transportation method:
a. Airport Express: The Airport Express train is the fastest option, taking approximately 24 minutes to reach Hong Kong Station in the city center.
b. Taxi: Travel time by taxi can vary based on traffic conditions, but it typically takes around 30 to 45 minutes to reach the city center.
c. Bus: Buses are a more budget-friendly option, but travel times can be longer due to traffic, taking around 45 minutes to 1 hour or more.
2,How to get to MTR from HK airport?
To access the MTR (Mass Transit Railway) from Hong Kong International Airport, follow these steps:
a. Follow the signs: After landing, follow the clearly marked signs directing you to the Airport Express station.
b. Take the Airport Express: Purchase a ticket for the Airport Express train, which will take you to Hong Kong Station.
c. Interchange to MTR: At Hong Kong Station, follow the signs to the MTR station. You can interchange to various MTR lines, allowing easy access to different parts of Hong Kong.
3,Do I need a visa to transfer in Hong Kong?
As of my last update in September 2021, Hong Kong generally allows visa-free transit for passengers of many nationalities. If you are transiting through Hong Kong International Airport and have a connecting flight to a third country within a certain timeframe (usually 24 to 48 hours), you typically do not need a visa. However, transit requirements and policies can change, so it is essential to verify the latest visa regulations and check with the Hong Kong Immigration Department or the nearest consulate or embassy before your travel date.
4,Is Hong Kong Airport Express free?
No, the Hong Kong Airport Express is not free. The Airport Express is a premium train service that provides a fast and convenient link between Hong Kong International Airport and the city center. Passengers are required to purchase a ticket to use this service. The fare may vary based on the destination station, class of travel, and whether it's a single or return journey.
5,Do taxis in Hong Kong take credit cards?
Yes, many taxis in Hong Kong accept credit cards as a form of payment. However, it's important to note that not all taxis offer this option. The majority of the modern urban taxis, commonly colored in red or green, are equipped with credit card payment systems. These taxis often display a sign indicating that credit cards are accepted. On the other hand, the older-style taxis, known as "urban taxis" or "New Territories taxis," are less likely to have credit card facilities.
To ensure a hassle-free payment experience, it's advisable to check with the taxi driver whether they accept credit cards before beginning the journey. Additionally, having cash on hand is always a good idea, as it provides a backup payment option in case the taxi's credit card system is not functioning or unavailable.
6,Is it easy to get a taxi in Hong Kong?
Yes, getting a taxi in Hong Kong is generally easy and convenient. Hong Kong has an extensive fleet of taxis that cover various regions, including urban areas, New Territories, and Lantau Island. Taxis are a popular mode of transportation for both locals and tourists due to their efficiency and reasonable fares.
Key points to consider when flagging a taxi in Hong Kong:
Taxi Stand: Look for designated taxi stands, commonly found outside popular locations, shopping malls, hotels, and transportation hubs. These stands ensure a steady flow of taxis, especially during peak hours.
Hand Signals: If a taxi stand is not available, you can easily hail a taxi by standing on the side of the road and raising your arm to attract the driver's attention.
Taxi Colors: Different taxi types are distinguished by their colors. Urban taxis are red, green taxis serve the New Territories, and blue taxis operate on Lantau Island.
Availability: Taxis are generally available throughout the day and night, except during shift changes (around 3 PM to 4 PM), when it may be slightly more challenging to find one.
7,What to do in Hong Kong Airport for 5 hours?
Hong Kong International Airport (HKIA) offers a wide range of amenities and activities to keep travelers engaged during layovers. If you have a 5-hour layover at HKIA, here are some activities and facilities you can explore:
a. Explore the Airport: HKIA is known for its modern architecture and impressive design. Take a leisurely walk around the terminals to admire the art installations and browse the shops offering duty-free items, local products, and international brands.
b. Relax in Plaza Premium Lounges: If you seek comfort and relaxation, consider accessing one of the Plaza Premium Lounges. These lounges offer comfortable seating, Wi-Fi, food, and drinks, providing a peaceful environment to unwind.
c. Enjoy the SkyDeck: Visit the SkyDeck, a rooftop terrace in Terminal 2, where you can enjoy views of the airport's runways and aircraft movements. It's an excellent spot for plane spotting and photography.
d. Visit IMAX Theatre: If you're a movie enthusiast, catch a film at the IMAX theatre in Terminal 2. It's a great way to pass the time while enjoying an immersive cinematic experience.
e. Napping Areas and Relaxation Zones: HKIA provides designated areas for relaxation and napping equipped with reclining chairs or comfortable couches.
f. Dine and Experience Local Cuisine: Try some authentic Hong Kong cuisine at the airport's various restaurants and food outlets. Savor local delicacies like dim sum or noodles to get a taste of the city's culinary delights.
g. Visit the Aviation Discovery Centre: If you're interested in aviation, visit the Aviation Discovery Centre in Terminal 2. It features interactive exhibits and displays related to aviation and the airport.
h. Take a Shower: Freshen up during your layover by using the airport's shower facilities, which are available in several locations.
Remember to consider the time it takes to clear security and immigration for your departure flight. Allow enough time to return to your departure gate well before your next flight.