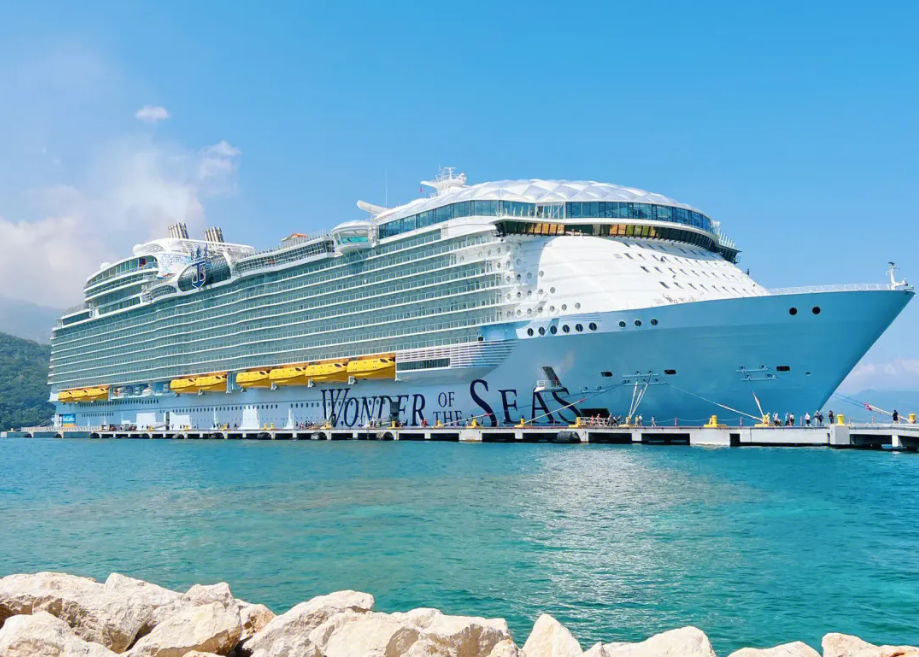 Tianjin Port, located on the western shore of Bohai Gulf in mainland China, serves as the primary maritime gateway to Beijing. It is the largest man-made port in the country and the second largest general port, with Shanghai port being superior in size. Covering an area of approximately 121 square kilometers, Tianjin Port boasts a quay shoreline of about 32 kilometers and over 150 production berths. Situated around 70 kilometers northwest of Tianjin City and 140 kilometers from Beijing, it holds a strategic location for trade and transportation.
By the end of 2013, Tianjin Port had established itself as a key player in foreign trade and export volume from mainland China, ranking second and first respectively in these categories. With aspirations to become North China's premier logistics and shipping hub, Tianjin Port is an integral part of Binhai New District's ambitious development program.
For travelers arriving at Tianjin Port, there are various options for exploration. They can choose to visit the attractions within Tianjin City or venture to the outskirts to witness the magnificence of the Great Wall. Additionally, convenient access to high-speed railway stations near the port and Tianjin City allows visitors to easily reach Beijing or other scenic cities across China.
Tianjin Port serves as a crucial embarkation point for cruises heading towards Beijing. The city itself has a population of approximately 15.5 million people, making it China's eighth-largest city. The cruising season at Tianjin Port typically runs from February through November. Some of the world's largest cruise ships from major companies like RCI-Royal Caribbean, Princess, and Costa Asia are homeported here.
Tianjin Cruise Port: The Gateway to Beijing and Beyond
When it comes to reaching Beijing from Tianjin cruise port, the most convenient option is to take a taxi to the train station and hop on a high-speed train. With a travel time of just 30 minutes, this route offers a quick and efficient way to explore the vibrant capital city.
In 2015, Tianjin cruise port made waves in the industry by handling an impressive total of 96 international ship calls and welcoming over 400,000 passengers. This remarkable achievement solidified its position as not only China's largest international homeport but also Asia's. Among these numbers, 40 ships belonged to Costa Atlantica, which called this port its home until December 2015. The itineraries offered by these ships typically include visits to various port destinations in Japan, Taiwan, Korea, and even Far East Russia.
The statistics for 2015 revealed an astonishing growth in Chinese cruise ship tourism. Over 1.112 million Chinese tourists embarked on overseas cruises during that year alone, marking a staggering increase of 5461% compared to 2006 when China welcomed its first international cruise vessel.
To enhance passenger experience and streamline operations, Tianjin cruise port introduced the "independent cruise traveler clearance system" in 2015. This innovative system allows passengers to board the ship as soon as they arrive at the terminal, eliminating the need for group bookings or waiting for latecomers. Additionally, international tourists disembarking from cruise ships can now enjoy a visa-free status for up to 72 hours at this port. This new amenity has opened doors for travelers looking to explore Tianjin and its surrounding areas without the hassle of obtaining visas.
Furthermore, Tianjin cruise port has obtained permission to offer Cruises to Nowhere – voyages that do not include additional ports of call. This exciting development provides passengers with an opportunity to enjoy a relaxing cruise experience without the need to disembark at various destinations. Additionally, the port has expanded its duty-free privileges, allowing passengers to indulge in tax-free shopping and enjoy a wide range of products.

Tianjin Xingang Port-Also known as Tianjin New Port:
It is situated on the western shore of Bohai Bay and is centered around the estuary of the Haihe River. Located approximately 60 km (40 mi) east of Tianjin City, the port spans a vast land area of over 120 km2 (46 mi2) and boasts more than 32 km (20 mi) of quay shoreline, along with over 170 cargo ship berths. As an independent corporation, the port is owned and operated by the Tianjin municipality government, which holds sole ownership of Tianjin Port Group – the port authority and holding company responsible for managing and overseeing operations.
In addition to its role as a landowner, the port authority also provides various municipal services such as road infrastructure, electric power supply, fire and police services, water supply, sewerage systems, and emergency medical assistance. The port offers a wide range of services including stevedoring, shipping agency operations, cargo and passenger handling, storage and transportation facilities management, communication and information services, financial services, as well as electric power supply. Furthermore, the port authority is involved in real estate development projects, healthcare initiatives, personnel training programs, port security measures, fire protection systems management, facility maintenance and environmental management.
The primary focus of Port Tianjin Xingang is cargo handling and processing. It efficiently manages various types of cargoes including dry bulk goods, liquid bulk goods such as oil or chemicals, general goods encompassing a wide range of products or materials in different forms or packaging types. The port also handles TEU-containers for efficient transportation purposes along with vehicles for import/export purposes. Additionally, it caters to passengers through ferry services and cruise ship operations. The port operates year-round to ensure uninterrupted service.
In terms of its global standing within the maritime industry,Tianjin Xingang Port has achieved remarkable success. In 2013 alone, the port handled over 500 million tons of cargo and more than 13 million TEUs, securing its position as the fourth largest cargo port and the ninth largest container port in the world. The port is a preferred destination for over 115 container shipping lines, operated by approximately 60 companies. Notably, it is included in the regularly scheduled itineraries of all the top 20 largest container shipping lines globally.
Overall, Tianjin Xingang Port stands as a prominent player in the maritime industry, offering comprehensive services and efficient operations to meet the diverse needs of its clients. With its strategic location, extensive infrastructure, and impressive handling capacity, it continues to play a vital role in global trade and transportation
Tianjin cruise port serves as a vital gateway for travelers looking to explore Beijing and beyond. With its convenient transportation options, impressive growth in international ship calls and passenger numbers, innovative clearance system, visa-free status for international tourists, and exciting cruise offerings, this port has firmly established itself as a prominent player in the cruise industry.
In conclusion, Tianjin Port stands as a vital gateway for maritime trade in mainland China. Its strategic location near major cities like Beijing makes it an ideal starting point for travelers looking to explore various destinations within China. With its ongoing development plans and impressive infrastructure, Tianjin Port is poised to become a leading logistics and shipping hub in North China.