How to get from Guangzhou to Zhongshan
Located in between the cities of Guangzhou and Zhuhai, Zhongshan is a city in the Zhujiang Delta area of Guangdong province, China.
Zhongshan is famous for the manufacturing industry which specializes in electrical appliances, clothing, and toys. Meanwhile, it is also a logistics center with a transportation network accessible to all cities in South China by highways, railways, and waterways.
Zhongshan is a densely populated city with a population of about 4 million, it enjoys a subtropical monsoon climate with distinct four seasons.
Zhongshan is also a charming city for traveling, it has many famous scenic spots such as Sun Yat Sen's former residence, Sun Yat Sen Memorial Hall, Sun Yat Sen Park, etc.
To those who have already arrived in Guangzhou city, Zhongshan is a nice option for traveling and procurement, as it is located in the vicinity of Guangzhou,you can access the city of Zhongshan from Guangzhou by the following 3 ways.
Take a private ride from Guangzhou to Zhongshan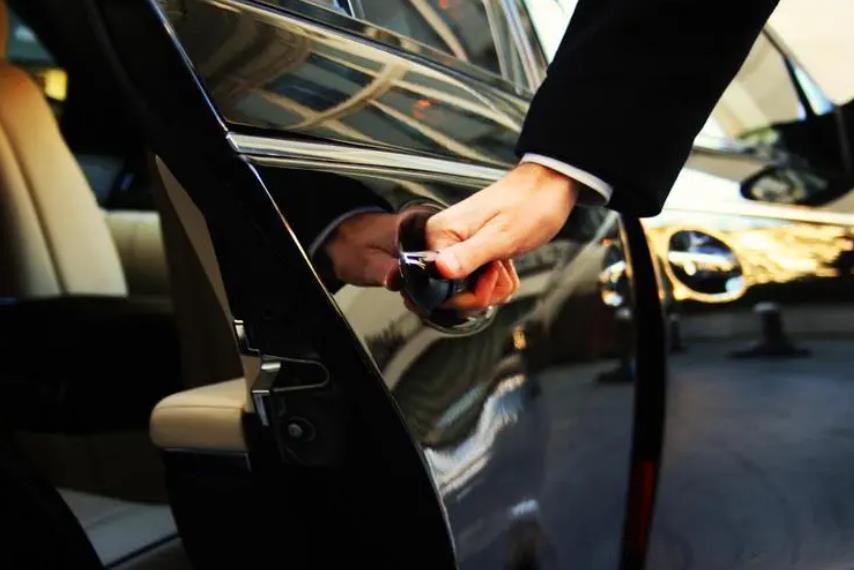 To make sure you will be transfered to your destination in Zhongshan punctually and safely, We would highly recommend you to pre-book our private transfer service from Guangzhou to Zhongshan.
1, We would check your destination's location before you departure time, and make sure driver would take you to right place.
2, We would send photo of driver and contact number 2 days ahead of your departure date and make sure you are in safe hands.
3, Our vehicles are in good condition and drivers are non-smoking.
4, The driver will be holding your name placard and wait for you at your hotel lobby 10 minutes ahead of your departure time and make sure you will be picked up on time.
5, Our transfer rates are affordable and not much different from the taxi fare.
6, We provide English-speaking customer service, you can either call us on the driver's phone to speak with us or chat with us on WhatsApp or WeChat.
Pre-book the private transfer from Guangzhou to Zhongshan
Price (Pls note our price is per car, NOT per person):

How to get from Guangzhou to Zhongshan by taxi?

To take a taxi from Guangzhou to Zhongshan can be a simple way,as there are many taxies running everyday in the city of Guangzhou, the distance between Guangzhou and Zhongshan is about 85 KM and usually takes about 1.5 hours on the way by cab.However, you still need to keep in mind the below guidelines for taking cab in Guangzhou to avoid some unpredictable circumstances might occurred along the way.
1, Make sure the driver use meters on taxi,as it happened before that driver didn't use taxi meters at beginning and customer ended up by paying a much-higher price.
2, Prepare more time on hiring a taxi for busy hours,it might be a long queue on taking taxi during rush hours, and some times you will need to negotiate the price with driver for going to different city.
3, Communication can be a problem as most drivers in China do not speak English, it is recommended that you take note of your destination's name in Chinese and better with a Chinese partner's telephone number in case the driver misses the way.
How to get from Guangzhou to Zhongshan By Train?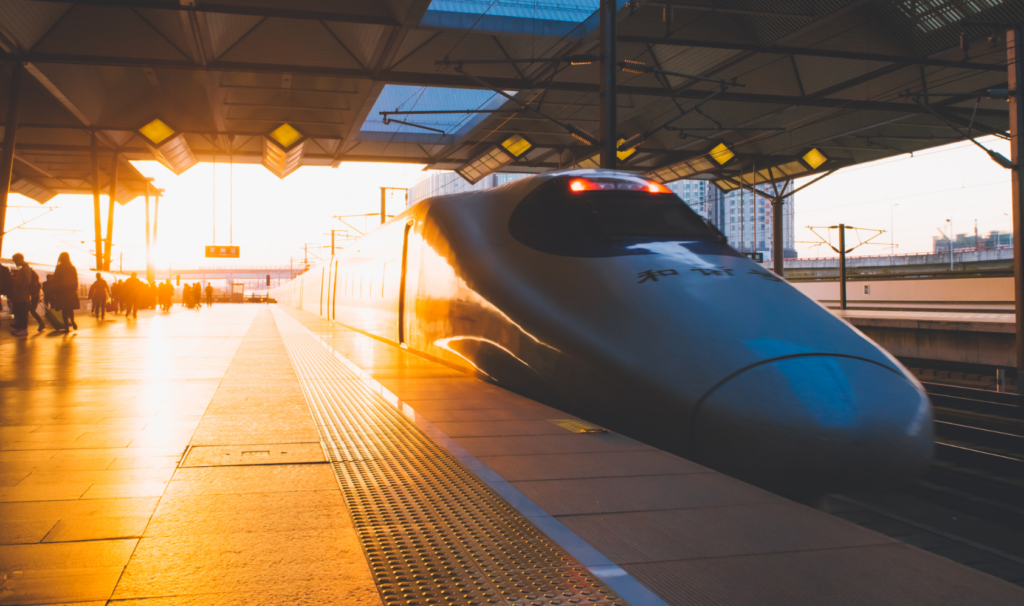 The Guangzhou-Zhuhai Intercity Mass Rapid Transit, also known as Guangzhu Intercity MRT, was inaugurated and commenced operations on December 31st, 2012. This transit system seamlessly connects Guangzhou South Railway Station in Panyu District with Zhuhai, passing through Shunde, Zhongshan, and Jiangmen.
The urban stretch of the route encompasses eight stations: Nantou, Xiaolan, Dongsheng, Zhongshan North, Zhongshan, Nanlang, Cuiheng (currently not in use), and Guzhen. Xiaolan Station, strategically positioned between the 105 National Highway and South Min'an Road in Xiaolan Town, stands out as the primary junction on the Guangzhu Intercity MRT. The daily schedule includes 43 high-speed trains shuttling between Guangzhou South and Xiaolan, operating from 06:45 to 22:40 departing from Guangzhou South, and from 07:26 to 23:23 departing from Xiaolan Station. The journey spans 23 to 29 minutes, with ticket prices at CNY 35 for first class and CNY 25 for second class.
Dongsheng Station, situated in Zhaolong Village at Dongsheng Town, accommodates five scheduled bullet trains to and from Guangzhou South. Departing from Guangzhou South at 08:15, 10:35, 13:20, 15:05, and 17:55, and departing from Dongsheng at 10:41, 13:36, 19:01, 12:26, and 16:21, the travel time is approximately 30 minutes, with fares set at CNY 40 for first class and CNY 30 for second class.
Zhongshan Railway Station, positioned in the Torch Hi-tech Industrial Development Zone, and the North Railway Station, located between the north part of Shiqi District in the city center and the port area, serve distinct passenger destinations. Travelers bound for Shiqi District, West District, South District, and the Port District should alight at the North Station, while those heading to the East District, Wuguishan District, and the industrial development zone should disembark at Zhongshan Railway Station.
There are six daily high-speed trains connecting Guangzhou South and City Station, departing at 07:55, 10:35, 13:20, 15:05, 17:20, and 19:10 from Guangzhou South, and leaving at 09:06, 12:11, 13:21, 15:31, 18:06, and 19:31 from Zhongshan. The travel time is approximately 40 minutes, with ticket prices at CNY 50 for first class and CNY 40 for second class. Additionally, about 25 high-speed trains run daily between Guangzhou South and Zhongshan North, operating from 07:00 to 22:40 at Guangzhou South and 07:32 to 23:42 at Zhongshan North. The journey spans 29 to 40 minutes, with ticket prices set at CNY 50 for first class and CNY 40 for second class.
With the implementation of the Hong Kong – Guangzhou high-speed railway after September 2018, passengers have the option to travel between Hong Kong and Zhongshan by transferring in Guangzhou.
How to get from Guangzhou to Zhongshan by bus?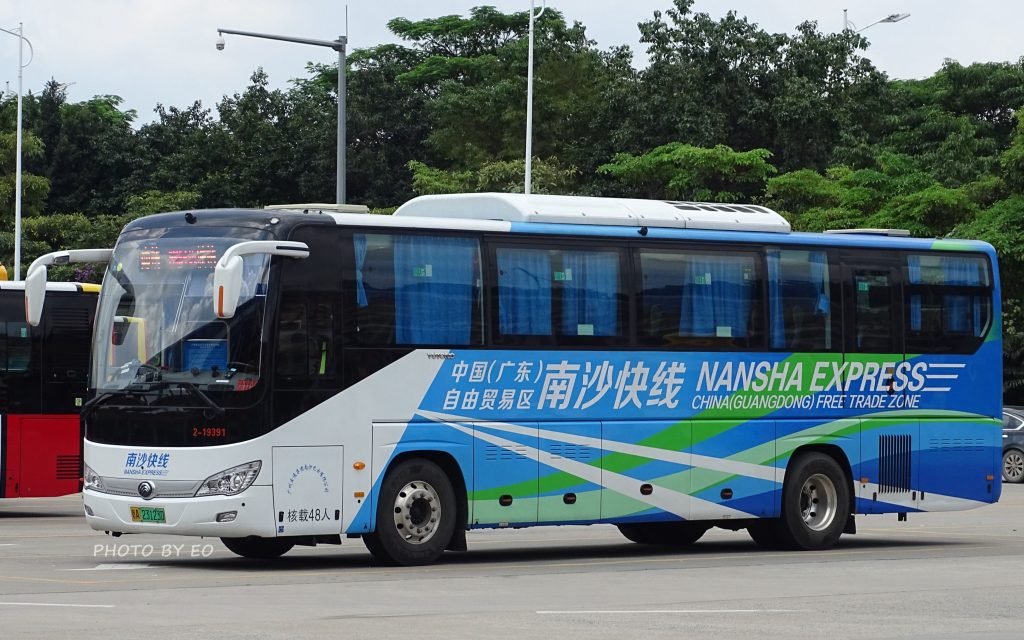 There are several bus routes leading from Guangzhou to Zhongshan, starting from 7:00 am and ending by 19:00. with a fixed schedule and departure interval of 30 minutes, you can take the bus from the 4 bus stations in Guangzhou:
1,Guanzhou bus station
2,Guangzhou south bus station
3,Guangzhou east bus station
4,Fangcun bus station
The shuttle bus from Guangzhou to Zhongshan is comfortable and fast with nice air conditioners, usually takes about 2 hours on the way, but it takes you only to the terminal bus station in Zhongshan and you will have to grab a taxi to your destination from there. Besides, You should always be aware the "comfortable seat" is designed only to suit the size of Asia people, it might be a bit narrow and hard to sit for Westerners.
How to get from Guangzhou Railway Station to Zhongshan?
There are three bus stations near the train station, namely Liuhua Station, Guangzhou Bus Station, and Provincial Bus Station.
1,The provincial bus station is on the right side of the train station, strongly recommended
2,The Liuhua station is located on the right front of the train station, and you can choose this station by taking the West Line, which is relatively cheap
3,The Guangzhou bus station is slightly further away, the service attitude is poor, not recommended
Zhongshan (Fuhua) air-conditioned bus runs from 6:20 to 21:00, Departs every 20 minutes, and takes about 45 minute to Zhongshan 93 Fuhua Hotel
The air-conditioned bus at Zhongshan Bus Terminal runs from 6:30 to 20:45, Departs every 40 minutes.
How far is the distance between Guangzhou to zhongshan?
This distance between Guangzhou to Zhongshan is about 78 Km
How to get from guangzhou airport to guzhen zhongshan?
There's a direct airport shuttle from Guangzhou airport to Zhongshan.
There is an airport express bus leading from Guangzhou Airport to Guzhen Zhongshan, and you can easily find the bus stop at Gate No.7 of the international arrival hall. From 9:00 to 20:00, it provides fast and secure transfer between Guangzhou airport and Guzhen Zhongshan with a departure interval of 60 minutes.