Introduction
Traveling from Shanghai Pudong Airport to Suzhou is an exciting journey that offers a glimpse into the rich cultural heritage and modern marvels of China. As one of the most prominent metropolises in the world, Shanghai serves as the gateway to many captivating destinations, and Suzhou, often dubbed the "Venice of the East," is no exception. In this comprehensive guide, we will explore various transportation options and provide valuable tips to make your journey seamless and unforgettable.
Getting Oriented: A Brief Introduction to Shanghai Pudong Airport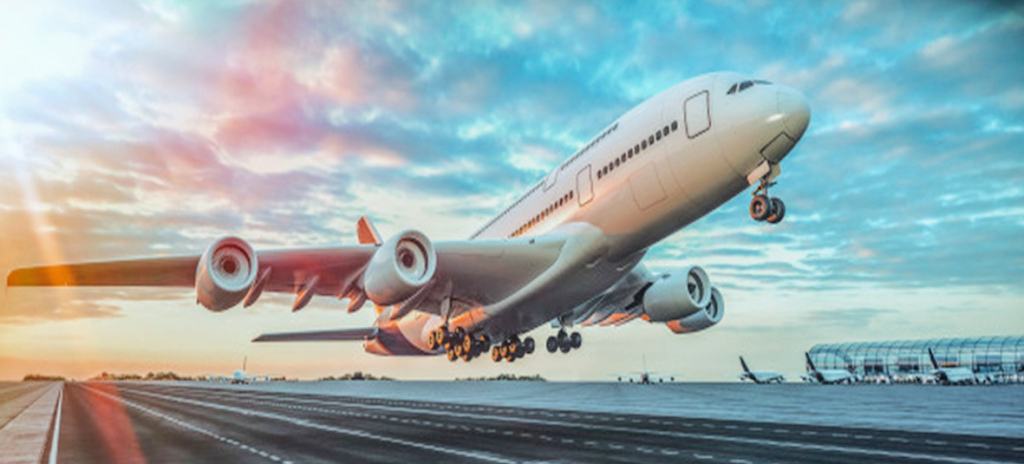 Shanghai Pudong International Airport (PVG) is one of China's busiest airports, situated approximately 40 kilometers east of downtown Shanghai. This sprawling airport boasts state-of-the-art facilities and excellent connectivity to major cities, including the enchanting Suzhou.
Transportation Options from Shanghai Pudong Airport to Suzhou
Pudong Airport Taxi: Fast and Reliable Transfer


The most direct way to get from Shanghai Pudong Airport to Suzhou is by taking a Pudong airport taxi. These taxis are available 24/7 just outside the airport passenger terminal, providing a quick and efficient journey that takes approximately 1 hour and 40 minutes. The taxi fare is calculated based on the distance and time taken, with an average cost of $65 (CNY 450) during the day and $70 (CNY 500) at night (23:00 to 05:00). However, prices may vary, so pre-booking with Welcome Pickups for a set-rate fare is a reliable option.
Convenience: Taking a Pudong airport taxi offers the least stressful travel experience. It allows you to travel directly to your hotel in Suzhou without any stops, ensuring the safety of your family and personal belongings.
Useful Tips:
Ensure the taximeter is started before the journey to avoid overcharging.
Pudong airport taxis can accommodate up to four passengers comfortably.
Provide your hotel address or show the location on a GPS app to avoid miscommunication with the driver.

Long-Distance Bus: Affordable but Slow Option

For budget-minded solo travelers, the long-distance bus from Shanghai Airport to Suzhou is a cost-effective choice. However, it is the slowest transfer option, taking around 3 hours and 30 minutes from Pudong airport to Suzhou. A one-way ticket costs $12 (CNY 84) and can be purchased at the Long-Distance Bus Station, located at Gates 6, 7, 8, and 9 in the Arrivals Hall Terminal 1. The bus service operates from 09:05 to 21:00.
Convenience: While the bus is cheap, it involves multiple stops and traffic delays, making it less convenient compared to other options. Upon reaching Suzhou, you will need to find additional transportation to your hotel, which can add more time and stress to your journey.
Useful Tips:
Arrive at the bus station at least 10 minutes before departure to secure your seat.
Travel light, as large luggage items are not allowed on the bus.
Note that the last bus to Suzhou departs at 21:00, so if your flight lands at night, you may need to consider an alternative transfer option.

Train Journey: Efficient, But Requires Multiple Changes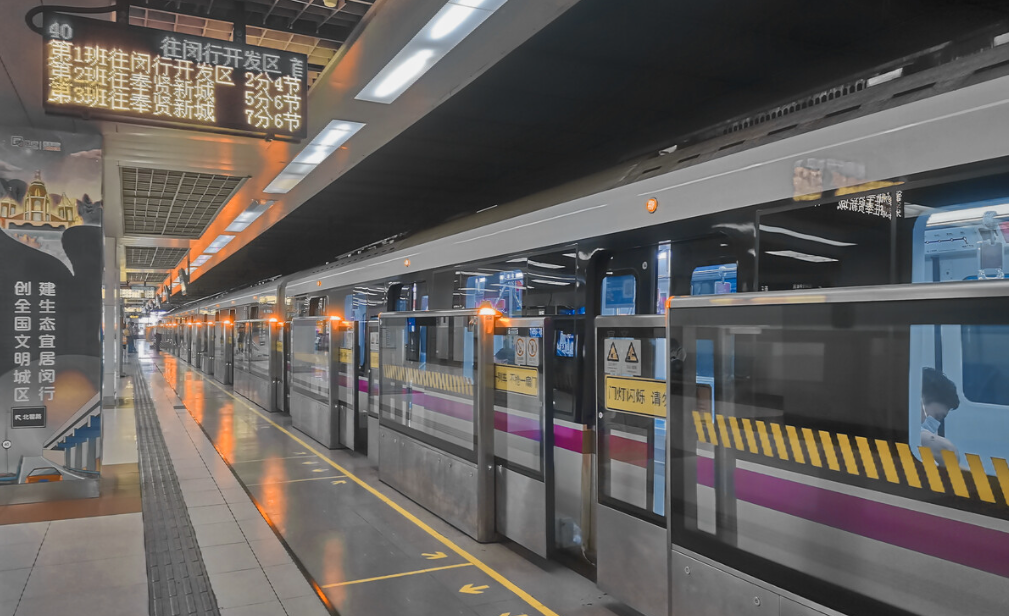 While there is no direct train from Shanghai Pudong Airport to Suzhou, you can take the Metro Line 2 to Shanghai Railway Station and then transfer to a high-speed train to Suzhou.
The high-speed train journey from Shanghai Railway Station to Suzhou takes only 30 minutes, but factoring in the slower Metro Line 2, the total travel time is around 1 hour and 50 minutes. The cost of this train journey is approximately $6.50 (CNY 42).
Convenience: The train journey involves making multiple changes and navigating through three different metro and train stations, which can be challenging for first-time tourists, especially those who don't speak Mandarin.
Useful Tips:
Take note that Metro Line 2 does not directly connect to Shanghai Railway Station; you will need to change at Guanglan Road station.
Travel light, as there are several changes during this journey.
Traveling from Shanghai Pudong Airport to Suzhou offers a range of transportation options, each with its own advantages. If you value speed and convenience, a Pudong airport taxi is your best choice. For budget travelers, the long-distance bus provides an economical option, albeit at a slower pace. Alternatively, the train offers efficiency, but be prepared for multiple changes and potential language barriers.
No matter which option you choose, careful planning and awareness of useful tips will ensure a smooth and enjoyable journey to the enchanting city of Suzhou, where ancient charm and modern wonders await.
Tips for a Smooth Travel Experience
a. Pre-Book Tickets: To avoid last-minute hassles, it's advisable to pre-book your tickets, especially during peak travel seasons. Whether you choose the train, shuttle bus, or private car service, securing your tickets in advance ensures a stress-free journey.
b. Know Your Transit Time: Consider the duration of your transit when planning your trip. Depending on your choice of transportation, the travel time from Shanghai Pudong Airport to Suzhou can range from around 1 hour (high-speed train) to approximately 2-3 hours (Maglev train and metro combo or shuttle bus).
c. Currency Exchange: If you haven't already obtained Chinese currency, you'll find currency exchange counters at the airport. It's advisable to have some cash handy, as smaller establishments may not accept credit cards.
d. Language: While English signage is prevalent at the airport, it may become less common as you venture into smaller towns like Suzhou. Learning a few basic phrases in Mandarin can prove helpful during your trip.
e. Accommodation Arrangements: Ensure you've booked your accommodation in Suzhou before arriving. The city offers a diverse range of hotels, from luxurious options to budget-friendly stays.
Explore Suzhou: The Charm of the Ancient City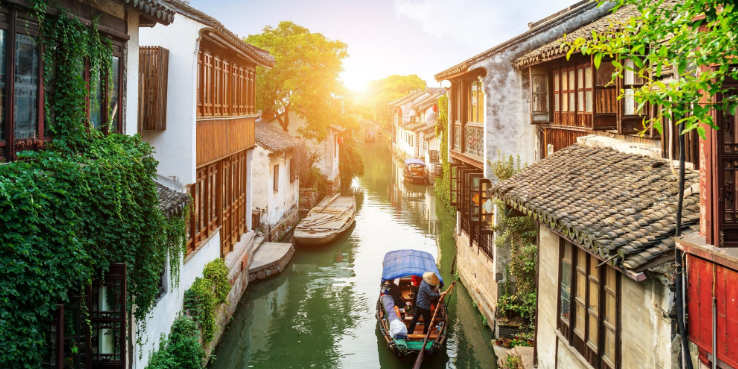 Upon reaching Suzhou, you'll be captivated by the city's exquisite gardens, serene canals, and ancient architecture. Take your time to visit the UNESCO World Heritage-listed Classical Gardens, stroll along the historic Pingjiang Road, and marvel at the grandeur of the Suzhou Museum.
Return Journey: Getting Back to Shanghai Pudong Airport
When it's time to bid farewell to Suzhou and return to Shanghai Pudong Airport, simply follow the same transportation options in reverse. Plan your return journey in advance and allocate sufficient time for potential delays.
Traveling from Shanghai Pudong Airport to Suzhou is an adventure filled with cultural treasures and modern wonders. By choosing the right transportation option and being well-prepared, you can ensure a seamless and enjoyable trip. Suzhou's timeless allure awaits you, promising memories that will last a lifetime. So, embark on this journey and embrace the best of China's past and present!