"Skip the lines at the amazing Forbidden City. Appreciate Tian'anmen Square with an insider's angle. Enjoy 2 hours of Great Wall Hiking at Mutianyu with round-way cable car. There's a freshly-cooked set meal for lunch, free portable Wi-Fi anytime and anywhere, and smartly-timed arrangements with absolutely no shop detours. Put your mind at ease with our money back guarantee."

 Tour Highlights
Look Mao in the eye at his giant portrait by Tiananmen Square.
Skip the line at the Forbidden City as a Mr orange' VIP guest.
Admire the world's largest imperial palace complex.
Enjoy a freshly-cooked Beijing local lunch on this well-knit-together day tour.
Hike the Great Wall at Mutianyu in the afternoon, after the crowds leave.
Snap excellent landscapes that will be appreciated even by the most discerning photographers.
There is free water, beer, and more at the Mr orange Refreshments Kiosk.
Keep connected with our portable Wi-Fi anytime and anywhere.
Go beyond surface appearances with insider narration on attractions.
 Guide, Driver, Vehicle, and Customer Service Support
Guide: better than a normal licensed tour guide; friendly and helpful with fluent English
Driver: reliable licensed local driver with at least 5 years' driving experience
Vehicle: Air-conditioned business car (max: 7 seats) with GPS facilities, free in-car Wi-Fi, big windows, and ample space
Mr orange Beijing Office: 24-7 customer service, providing backup support
Price:
Based on small boutique group with maximum 6 participants
| | | | |
| --- | --- | --- | --- |
| Seasons | Adult (age > 12) | Child (age 2 – 12) | Infant (age < 2) |
| Shoulder Season* | $119 USD | $99 USD | free |
Price Includes:
Admission to the Tiananmen Square.
Admission to Forbidden City.
Admission to the Great Wall at Mutianyu.
Round-way cable car at Mutianyu.
Transport between attractions, including pickup and return to your hotel*.
English-speaking expert local guide.
Set-menu lunch at Xinshuangquan restaurant.
Price Excludes:
Personal expenses
Hotel
Gratuities to the tour guide & driver (usually CNY 50 – 100 per person for them). It is not compulsory but would be a great encouragement for them.
Airport transfer. Click here to book airport transfer service. (price from 18 USD p/p.)
Additional information:
Guaranteed daily departure except every Monday due to the maintenance of the Forbidden City.
Mondays are available during the summer vacation from summer vacation from 1st of July to 31st of August.
You'll be a part of a small group with maximum 6 people.
Optional Airport/train station drop-off.
Detailed Itinerary
7:00 AM -8:30 AM
Hotel pick-up  Tianan'men Square
Your guide will be waiting for you in the lobby in the morning at around 7:00 AM – 7:30 AM. (Your tour guide will contact you for the exact pick-up time the day before your departure). A comfortable car will transfer you and your guide to historic Tian'anmen Square where the famous chairman mao's portrait is hang on the wall of the Gate of Heavenly Peace. It is hardly to say that you have ever been to Beijing if you don't visit the square! Like the Times Square in New York, Red Square in Moscow and St. Peter's Square, Tiananmen Square is a must-visit place for traveler to Beijing and is the largest public square in the world. Your guide will provide you commentary to the history, architecture, and anecdotes of the square, you will have around 20 minutes there for taking photos.
Your group will be 4 to 6 people, offering good flexibility. If you want some more time for taking photos, or you have more questions about the history and architecture, just let your guide know.
Good to know:
The evening before your tour, your Mr orange guide will call you at 7:00 to 8:00 pm to confirm the departure time. If you don't answer, your guide will leave a message for you at the front desk. If you've neither received a message nor a call after 8:00pm, contact the Mr orange Beijing Office on 13910694045. We will solve your problems on the spot.
On the morning of your tour, your guide will be waiting for you in the lobby, holding a placard with Mr orange logo. Show our confirmation letter and you will be guided to our vehicle.
Our vehicles are "business class" with a Mr orange logo. Yours will be waiting at the hotel entrance. Our vehicles have GPS system so that drivers can foresee the traffic situation and decide which way to go to stay away from traffic jams. We will do our best to help you spend your precious time in interesting places.
If you plan to leave Beijing after your day tour, please check out from your hotel before departure. Normally it will take 10 to 20 minutes for hotel staff to complete the procedure. You may leave your luggage in our vehicle, and you will be transferred to the airport or train station straight after the tour to make best use of your time. You will need 1 hour to be transferred from the city center to airport, and you will need to be at the airport 1½ hours before a domestic flight, or 2½ hours before you're an international flight. Tell us about your departure time when booking, and remind our guide, and we will make arrangements accordingly.
Hotel Pick-up

Tiananmen Square

 8:30 AM – 11:30 AM
Visit the Forbidden City
Walk north, and after going through the middle gate of Tian'anmen rostrum, there will be a huge red gate awaiting you. Start to enjoy the highlight of the day — the Forbidden City, the world's largest imperial palace with 9,999½ forbidden imperial chambers, home to 24 emperors in the Ming and Qing dynasties (1420–1911). You'll be marvelled by the gorgeous Chinese ancient style architectures and interesting history and lives of those Chinese emperors.
Your tour guide will help you explore 10 carefully-selected places in the Forbidden City, recommended by our local experts, while other group tours only visit 6 spots briefly.
Good to know:
As the most popular attraction in Beijing, the Forbidden City receives many tourists everyday. Usually people have to stand in a queue to buy the tickets and it will take about at least half an hour! In order to save your time, your tour guide will buy the tickets on-line in advance so that you will NOT need to stand in a boring long queue.
The Forbidden City

11:30 AM – 1:30 PM
Drive to the Great Wall at Mutianyu and have lunch at a featured local Chinese restaurant named Xinshuangquan.
In the afternoon travel 1½ hours from downtown Beijing to the Great Wall at Mutianyu and we'll have a rest and enjoy your delicious Beijing local food for lunch at our well selected local restaurant – Xinshuangquan.
Xinshuangquan Restaurant

Good to know:
We can drive our own vehicle to the foot of the Great Wall to save your precious time if we have lunch at Xinshuangquan restaurant while others have to wait for the public transfer bus to the foot of the Great Wall.
1:30 PM – 4:00 PM
Visit the Great Wall of China at Mutianyu
In the afternoon you'll hike the Great Wall at Mutianyu. The section is ranked top among all parts of the Great Wall on TripAdvisor for its picturesque scenery, fewer tourists, and beautifully-restored architecture.
In order to save your time, we use round-way cable car (you can also choose to walk down or take a toboggan down) rides to ascend to and descend from the Great Wall, instead of spending about 40 minutes climbing steps.
At the Wall your guide will be with you to hike "the most beautiful and interesting part of the Great Wall" — between the 14th and 23rd watch towers — acknowledged by hikers as "the golden route".
It normally takes about 2 hours to complete the route. Then descend and take a transfer bus back to our vehicle.
Good to know:
We avoid (the worst of the) crowds on the Great Wall and traffic jams by visiting in the afternoon. It's also the best time for taking good photos.
Mr orange has set up a Refreshments Kiosk at the foot of Mutianyu Great Wall. Mr orange customers will receive free drinking water, beers and maps at the service site.
The Great Wall at Mutianyu Map

Mutianyu Great Wall Hiking

4:00 PM – 6:00 PM
Transfer back to your hotel.
Going back to your hotel in Beijing will normally take about 1½ hours. Likewise for a Beijing train station. Going to Beijing Capital Airport directly normally takes about 2 hours from Mutianyu.
We will transfer you to your hotel at the end of the tour. If you need to catch a flight or a train after the tour we are more than happy to help you arrange it. Please click here to book the airport transfer for your onward flight.
Thank you for choosing Mr orange. We trust this trip will bring you joy and satisfaction. It would be a great encouragement to us, and we would greatly appreciate it, if you would rate us on TripAdvisor or share your experience of our service on your Facebook or blog.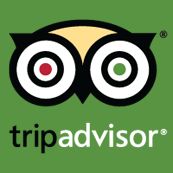 Hotel pick-up and drop-off area
The hotel pick-up and drop-off area should be within the fourth ring road of Beijing. For further distance there might be an extra cost for the transfer which you'll be notified by your travel advisor.
Service area

What Makes Us Different
We go deep into how best to tour Beijing. We research our customers' favorite spots and photo sites, and work out the best routes to cover Beijing's top sights:
In the Forbidden City: We include 10 palace chambers (including fine exhibitions, the royal opera house, and the Emperor's living room), while you'll only glance at six similar rooms touring with other groups.
On the Mutianyu Section of the Great Wall: We've chosen the most beautiful and classic part of the Great Wall — between the 14th and 23rd watch towers — the Great Wall hiker's "golden route". (You would do a more tiring and less interesting hike for about 3 hours, if you choose to start from the "walking entrance", as most of our competitors do.)
Time-saving:
We have GPS in our vehicles to avoid traffic jams.
We go to the Great Wall in the afternoon to avoid the crowds.
We buy Forbidden City tickets in advance, instead of standing in a long queue with other tour groups.
We use the cableway to access the Great Wall at Mutianyu, instead of 800 boring steps.
We don't go to tourist shops, factories, etc. and waste your precious time.
Time-saving

For each of our Beijing tours, our product team inspect every item several times to establish their quality, and make sure our information is authoritative and up-to-date.
Up-to-date tour information
Our tour guides are friendly, knowledgeable, and well-trained. They only work for Mr orange. We don't use freelance tour guides.
Friendly guides
Unlike some other online travel agents who sell tour products made by local travel agents, we built our own branch company in Beijing in 2010, and since then we started to make our own unique products. We aim to deliver a high-value tour to every one of our customers. We have more than 50 local staff in Beijing to solve your problems on the spot.
Mr orange Cancellation Policy
If we are not able to implement the contract due to war, flood, typhoon, fire, strikes, storm, earthquake, or any other condition we are not able to foresee and avoid, we will inform customers at the first possible opportunity and offer the best possible solutions, and the final bill shall be settled based on the service we actually provide.
Up to 7 days before departure: 100% refund of all money paid, excluding penalties charged by hotels, railways, airlines, and PayPal, if applicable. All penalties will be itemized.
From 3 to 7 days before departure: 90% refund, excluding penalties charged by hotels, railways, airlines, and PayPal, if applicable. All penalties will be itemized.
Within 3 days before departure: no refund.
After the trip has commenced, we are unable to refund any amount for cancelled services due to non-participation, early departure, late arrival, or missed days on tours.
For groups of more than 10 people: The terms for cancellation may vary from case to case. Please ask your travel advisor regarding the cancellation policy for your group.
Emergency contact: 0086-13910694045 (24-7 customer service)
Beijing address: Room 204, Building 8, Beijingxiangsu, Wuliqiao Erjie, Chaoyang District
Mr orange Beijing Office