Getting to Kuala Lumpur airport and having a few hours stopover time for your connect flight to next destination? Hours waiting time at airport can be boring, Why don't you manage a short visit to KL?  Malaysia government provide 120 hours landing visa to any visitors hold passport valid for 6 months. You can easily find a way to schedule a layover tour to Petronas twin tower-The landmark building of KL.
There are three ways of transportation to get to Petronas twin tower from KL airport.
1, By KLIA express and IRT line
You can get the KLIA express which cost you RM 55 from KL airport to KL sentral station, and it will take you only 30 minutes on the way
Then get IRT line to KLCC which cost RM2 only and takes about 15 minutes.
Important note: Going by train you need to change once only. But you will have to buy your ticket(token) at KL Sentral for the second train as they don't sell tickets for the entire journey.
Schedule:
KLIA Express : KLIA to KL Sentral
Kelana Jaya Line : KL Sentral to KLCC station
This is the train lines in KL including KLIA Express:
2, By coach and IRT line-FAST WAY
The money-saving way is to take coach for 1 hour time to KL sentral station(Ticket rate is RM12 only)
Then get IRT line to KLCC which cost RM 2 only and takes about 15 minutes.
The whole trip shouldn't cost you more than RM 16-17 per person and approximately 1.5 hours.
3, By CAB or Uber-ECNOMIC WAY
Cab or UBER can be a good choice if you are not travel alone, as you can't see any saving on the KLIA express option, usually the price is in between RM80 to RM85 depends on traffic. the advantage is the cab provide you with door to door transfer, you are stress free and no need to look for the train station or subway station.
4, By Mr orange transfer-THE WAY OF BEST VALUE
If you are traveling to KL and in need of a transfer or layover tour to  Petronas Twin Towers, Mr orange transfer should be the best choice.We pride ourselves as the UNIQUE travel agency that provides a secure, reliable, fast and serene airport,train, port, transfer and taxi tour service, With over 10 years experience in the taxi and minicab industry, you can be sure that Mr orange will always find you the best driver and car. Mr orange transfer provide  7*24 hours English speaking customer service and We don't spend a cent on any costly advertising to make our price 20% cheaper than competitors, All our customers came to us by word of mouth. Choose us, You enjoy journey and We take care of the hassles.
Mr orange transfer advantages are:
English speaking driver guide
Our driver speaks good English, and he will not only drive you to KLCC, and also guide you to the best position for taking photos.
Our driver knows exactly the location of each of significant buildings in KL, KLCC is not the only place you can see, He will make stop for 8 times for you to get a glimpse or take photos on the significant buildings in KL.
Our driver had fish-eye camera lens for you to take a perfect full view picture on Petronas Twin Towers.
Our driver are easy going and well communicated, He speaks good English and would be very fast respond to your requests like lunch stop, money exchange strop or toilet stop.


The price is for return way transfer which include:
Transfer from KL airport to KLCC
Transfer to landmark buildings and waiting time
Use of fish-eye lens on taking photos on Petronas Twin Towers.
Guiding fee
Transfer from KLCC to KL airport for your connected flight afterwards.
Below are the itinerary for 5 Hours Kuala Lumpur city layover tour(We can also tailor made your own itinerary based on your stopover time)
itinerary
1) Batu Caves (visit stop and photo)
2) King Palace (Photo Stop)
3) Lake Garden (Drive Pass)
4) National Mosque ( visit Stop)
5) Old Railway Station (Drive Pass)
6) Independence Square (Photo Stop) (Moorish Building, Cricket Club, Cricket fields , i love KL)
7) Sultan Abdul Samad Building
8) Central Market ( visit stop)
9) Petronas Twin Towers (Photo Stop at the best view side)
10) KL tower (photo stop)
11) Thien Hoe Temple ( visit stop)
Price(Pls note our price is per car NOT per person)
[Best_Wordpress_Gallery id="4″ gal_title="KL-photo"]
Our Vehicles: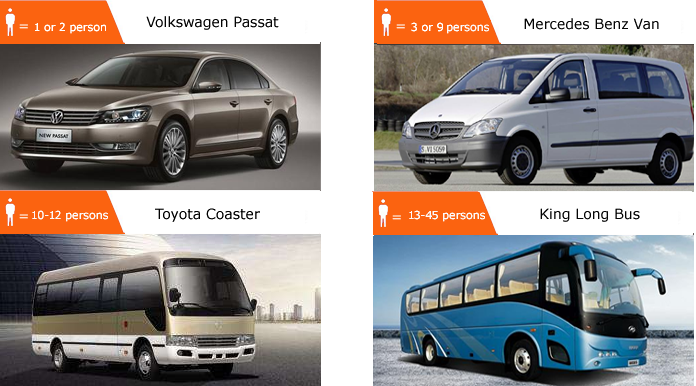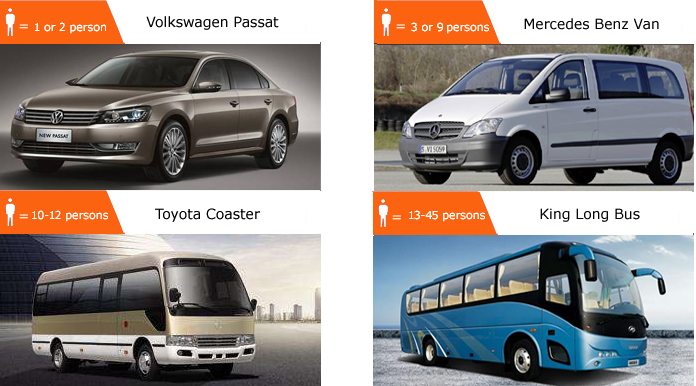 Capacity: