How to get from Kuala Lumpur Airport to Batu Caves
Located north of Kuala Lumpur, the Batu Caves is one of the most popular tourist destinations. From the Kuala Lumpur international airport (KLIA), the Batu caves can be accessed by three means of transportation including metro, taxi or via a bus. If you are looking for direct transport from the airport all the way to Batu Caves, then the only option that you have is hiring a taxi which will cost you around RM92.40. The trip will take about an hour. If you decide to take a bus or train from KLIA,you will be required to look for additional means of transport from the KL station in order to reach the Batu Caves. However, there is a metro line that can take you directly from KL Sentral to the caves at a cost of RM 37.
1,How to get from Kuala Lumpur Airport to Batu Caves by metro
Metro system offers two trains that operate from KLIA to KL Sentral station. They include the KLIA transit and the KLIA express. If you want to arrive at the cave fast, then you need to use the express train. The KLIA transit is a bit slow because it makes stops at various terminus including Salak, Bandar Tasik, TinggiPutrajaya, and Selatan. If you board the express train then it will take you only 28 minutes to reach KL Sentral station which is located outside the city. This means that if you want to arrive at Batu Caves, then you need to take an additional train (KTM Serembam Line) to take you to Batu Caves. This journey will consume an additional 26 minutes.
How much does it metro cost?
The amount that you will pay on KLIA express or Transit then is RM35 per person. You can purchase the ticket at the ticket counter. Once you get to KL Sentral from KLIA, you will be required to board another train (KTM line). This journey will cost you RM 2.00. Tickets are available in the train station, (KTM Kommuter counter)
Where can I access the metro?
Upon arrival at Kuala Lumpur airport, you can access the metro from terminal C. From there, you can follow clear signage provided. The KLIA trains are available both at KLIA1 and KLIA 2. On the other hand, the KTM commuter train operates on a daily basis and usually leaves the Kuala Lumpur Sentral station after every 15 minutes during peak hours and 20-30 minutes during off-peak hours. The train operates between the following time frame: 06.54am – 11.24pm. If you are planning to use the metro during peak hours, then you should know that you will have a difficult time purchasing the ticket and navigating through the station. The good thing about using the train is that you won't deal with traffic.
2,How to get from Kuala Lumpur Airport to Batu Caves by taxi
Although you will have to dig deeper into your pocket to enjoy the services of a taxi, taxis are actually the best and most convenient way to reach Batu Caves. Taxis are not only comfortable and convenient but are also fast. If you have limited time and you want to get to Batu cave fast, then taxi is the best transportation option to choose. The good thing about the taxi is that they are available both during the day and night. They are also available in many different sizes and comfort meaning that you can choose one that suits your needs. Standard taxis are white and red while premium taxis which are bigger in size are blue. Taxi fare is available on a meter or by buying a coupon for your set destination
Taxi fare
Taxi fare operates on both metered and coupon pricing system. If you choose the coupon price system, then you will pay around RM92.40. On the other hand, if you choose the meter option, then the price will vary depending on traffic and time of the day or night that you book. Experts recommend that you should avoid booking between 12.00am and 60.00 am because during this period, an extra 50% is usually added to taxi price for both coupons and metered pricing. Although taxis are more pricy than public transport, they are a faster, comfortable and more convenient way to travel to Batu Caves.
3,How to get from Kuala Lumpur Airport to Batu Caves By Mr orange private transfer-THE WAY OF BEST VALUE
If you are traveling to Ningbo and in need of a transfer from 
Kuala Lumpur Airport to Batu Caves,
Mr orange transfer 
should be the best choice.We pride ourselves as the UNIQUE travel agency that provides a
secure
,
reliable
,
fast 
and 
serene airport
,
train
,
port
,
transfer 
and taxi tour service, With over 10 years experience in the taxi and minicab industry, you can be sure that Mr orange will always find you the best driver and car. Mr orange transfer provide
7*24 hours English speaking customer service 
and We don't spend a cent on any costly advertising to make our price
20% cheaper than competitors
, All our customers came to us by word of mouth. Choose us, You enjoy journey and We take care of the hassles
---
Tariff(Pls note our price is per car, NOT per person):

This service is available daily. The above price is for adults(age > 12). The price for children(age 2-12) is the same as adult price and the price for infant(age < 2) will be free of charge. This price include the transfer service with a private car and a driver who speak English.
---
Why choose us:

Transfers to & from Kuala Lumpur Airport to Batu Caves starting from 125usd/person

Meet & Greet / Waiting & Parking / Flight Tracking included

Driver dress in formal, Well behaved, with clean car and reliable service every time

Book a taxi within minutes and pay by cash or card (online)

Affordable prices and value for money on each occasion

vehicles are equipped with Car Air Purifier, We ensure the density of pm2.5 is under 100 in car


The Mr orange welcome sign is the most distinctive one among the crowds of waiting people, And you will recognize it immediately:


---
OurVehicles:
Our vehicles are equipped with GPS system and in car WI-FI device.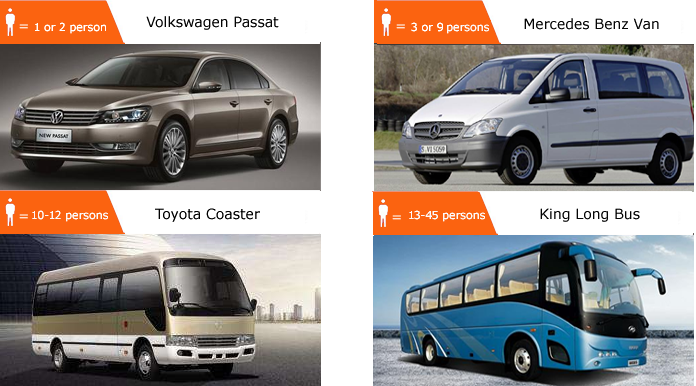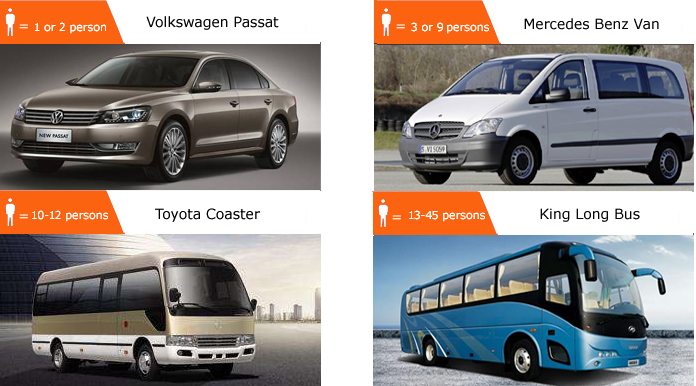 ---
Whyyou will need a transfer service from Mr orange transfers
Compare with express railway Our transfer service are private and comfortable, Our driver will hold sign to greet you at designated position. We will make everything smooth and easy.
Compare with taxi service We are 40% Cheaper and without and surcharge Our van are comfortable non smoking. Our driver dress in formal & always well behaved We provide 7*24 hours English speaking customer service.
Compare with Shuttle bus We are private transfer and customer will NOT need to wait for a fixed departure timetable. We are easy going, We promise to drop you off anywhere you point on the map. Our van are with bigger space for you and your family, We will make everything smooth and easy.
---