Introduction: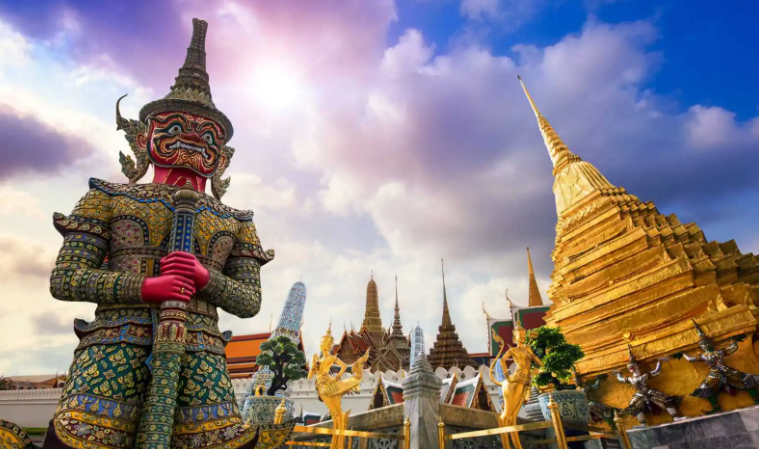 Step into the lively and multifarious metropolis of Bangkok, Thailand, where age-old customs blend harmoniously with contemporary wonders. Upon arrival at Suvarnabhumi Airport (BKK), your eagerness to discover the historically significant and culturally abundant Chinatown district awaits. In this all-encompassing manual, we will not only guide you through the diverse modes of transportation from Bangkok airport to Chinatown but also furnish you with supplementary details about Chinatown, guaranteeing that you maximize your experience from Bangkok Airport to this enthralling location.
---
Overview of Suvarnabhumi Airport (BKK)

Suvarnabhumi Airport, located around 30 kilometers east of the city center, is Thailand's premier international airport and one of Southeast Asia's busiest hubs. With its modern facilities and excellent services, it provides a seamless travel experience for visitors from around the world. As you disembark from your flight, let's delve into the transportation choices available to you to reach the enchanting neighborhood of Chinatown.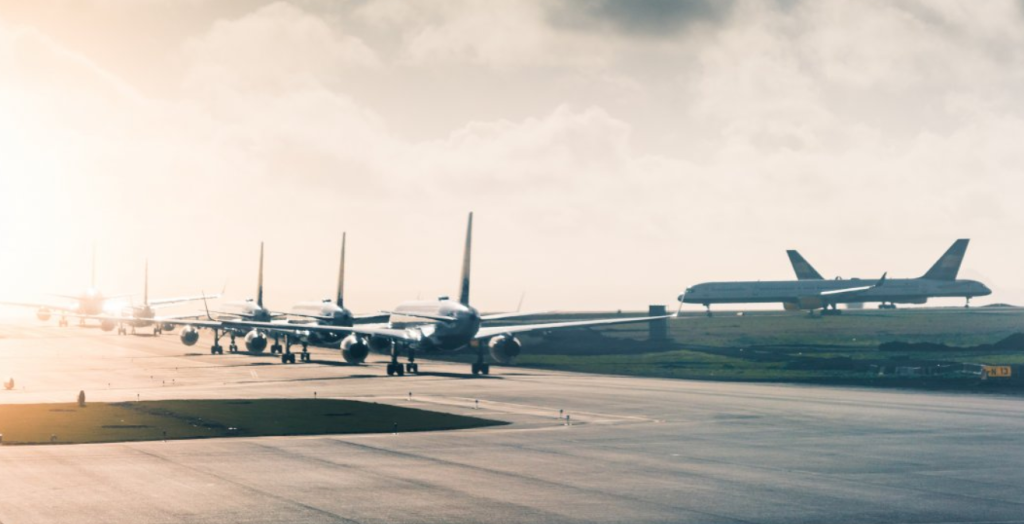 Bangkok Airport to Chinatown by BTS Skytrain: Swift, Scenic, and Cost-Effective

The BTS Skytrain system is one of Bangkok's pride and joys, offering an efficient, elevated railway network that connects key areas of the city. While there isn't a direct BTS station at Suvarnabhumi Airport, you can effortlessly access it using the Airport Rail Link (ARL) and the BTS interchange.
Step 1: Take the Airport Rail Link (ARL)
Upon arrival, follow the signs leading to the Airport Rail Link station, situated on the basement floor of the airport. Purchase a ticket to Phaya Thai Station, the final stop on this line.
Step 2: Interchange to BTS Skytrain
Once at Phaya Thai Station, transfer to the BTS Skytrain station and purchase a ticket to Hua Lamphong Station, which is the closest station to Chinatown.
Step 3: Alight at Hua Lamphong Station
After a swift and scenic BTS ride, you'll reach Hua Lamphong Station, just a stone's throw away from the bustling heart of Chinatown. From here, you can either walk or take a short taxi ride to your final destination.
Bangkok Airport to Chinatown by Airport Taxi: Door-to-Door Convenience and Local Insights



For travelers seeking the utmost convenience and local insights, airport taxis are an excellent option. The taxi stands at Suvarnabhumi Airport are conveniently located just outside the arrivals hall on the ground floor.
Step 1: Queue for Official Taxis
Look for the official taxi queue, where airport personnel will assist you in getting a licensed metered taxi. By choosing a licensed taxi, you ensure a safe and reliable ride.
Step 2: Provide Destination Details
Clear communication is key; inform the driver of your destination, and if possible, have the address written in Thai to overcome any language barriers.
Step 3: Enjoy the Scenic Ride
Sit back, relax, and enjoy the ride as you travel from the airport to Chinatown. Depending on the traffic, the journey might take around 45 minutes to an hour.
---
Bangkok Airport to Chinatown by Airport Shuttle Buses: Budget-Friendly and Sociable

If you're traveling on a budget and don't mind a sociable journey, airport shuttle buses are a fantastic choice. They offer a cost-effective way to reach Chinatown and are especially popular among backpackers and solo travelers.
Step 1: Locate Shuttle Bus Stands
Head to the shuttle bus stands on the first floor of Suvarnabhumi Airport, near the entrance doors.
Step 2: Choose the Right Route
Select the shuttle bus that takes you to Khao San Road or Sanam Luang. Both locations are within walking distance of Chinatown.
Step 3: Hop On and Relax
Once onboard, enjoy the budget-friendly ride and the chance to meet fellow travelers on your way to Chinatown.
---
Bangkok Airport to Chinatown by Private Transfer: Customized Comfort and Flexibility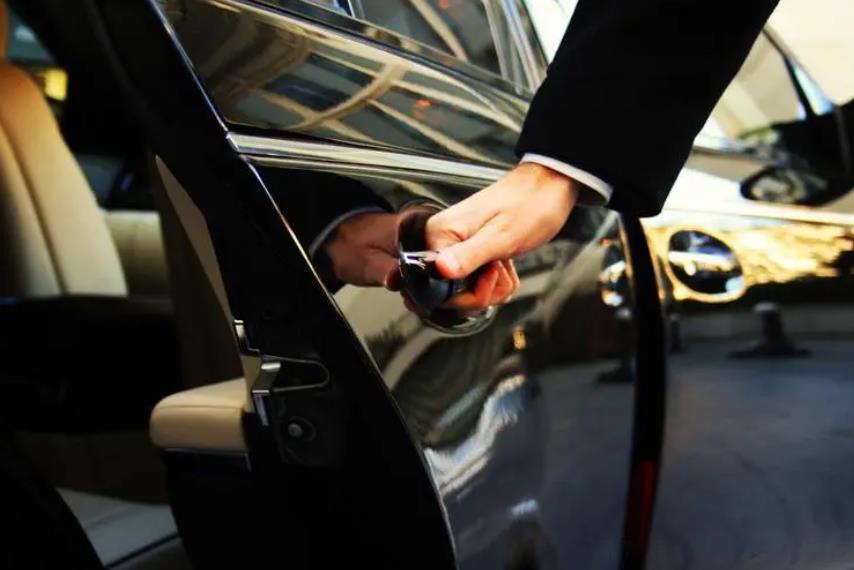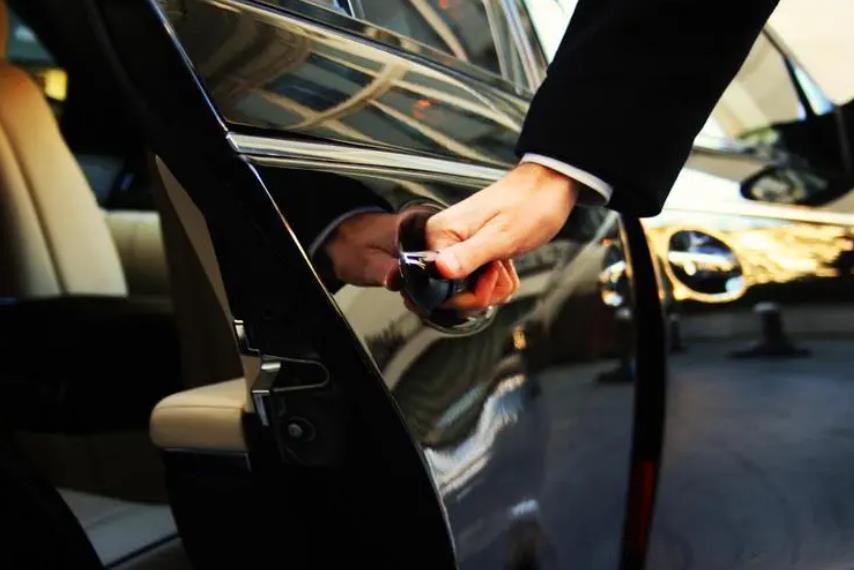 For those who prioritize personalized services and added comfort, private airport transfers are the epitome of luxury. These services can be pre-booked online or at designated counters within the airport.
Step 1: Pre-Book Your Transfer
Plan ahead and consider pre-booking a private transfer service from Suvarnabhumi Airport to Chinatown with a reputable provider. This ensures a smooth and hassle-free experience upon your arrival.
Step 2: Meet Your Driver
Upon landing, a professional and courteous driver will be waiting for you at the designated meeting point. They will assist you with your luggage and ensure a smooth ride to Chinatown.
Step 3: Enjoy the Perks
Relish the exclusivity of a private transfer, tailor-made to your schedule and needs. Whether you're a solo traveler or a group, a private airport transfer offers unparalleled convenience and flexibility.
---
Discovering Chinatown: A Melting Pot of Culture and Flavors
Now that you've arrived in Chinatown, get ready to immerse yourself in the fascinating blend of Chinese heritage, Thai culture, and the dynamic atmosphere of this bustling neighborhood.
Exploring Yaowarat Road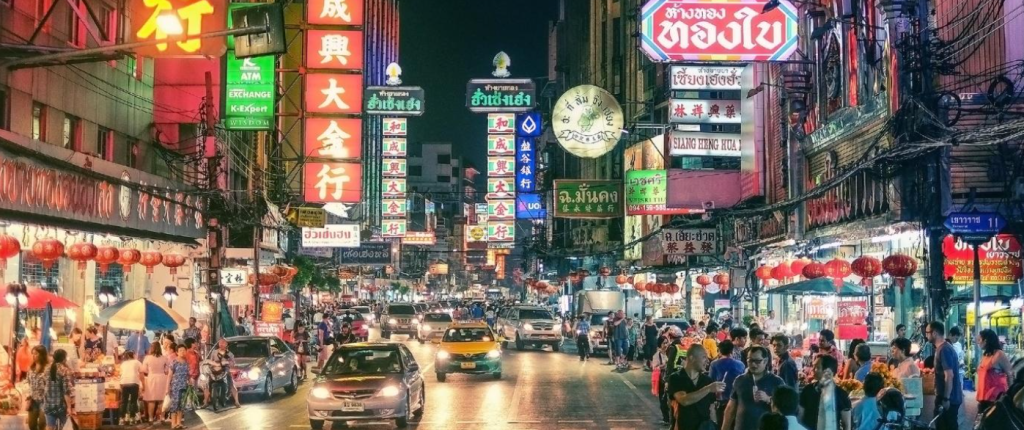 Yaowarat Road is the main artery of Chinatown, bursting with life and energy day and night. The colorful and ornate Chinese-style buildings, adorned with traditional lanterns, create a unique ambience that captures the essence of Chinatown.
Temples and Shrines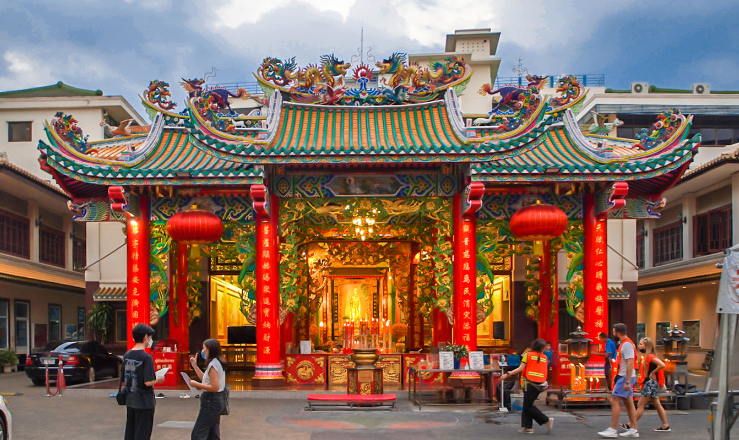 Chinatown is home to several noteworthy temples and shrines, each bearing intricate architecture and cultural significance. Wat Traimit houses the famous Golden Buddha, a massive solid gold statue, while Wat Mangkon Kamalawat, known as Wat Leng Noei Yi, is one of the largest and most important Chinese Buddhist temples in Bangkok.
Street Food Heaven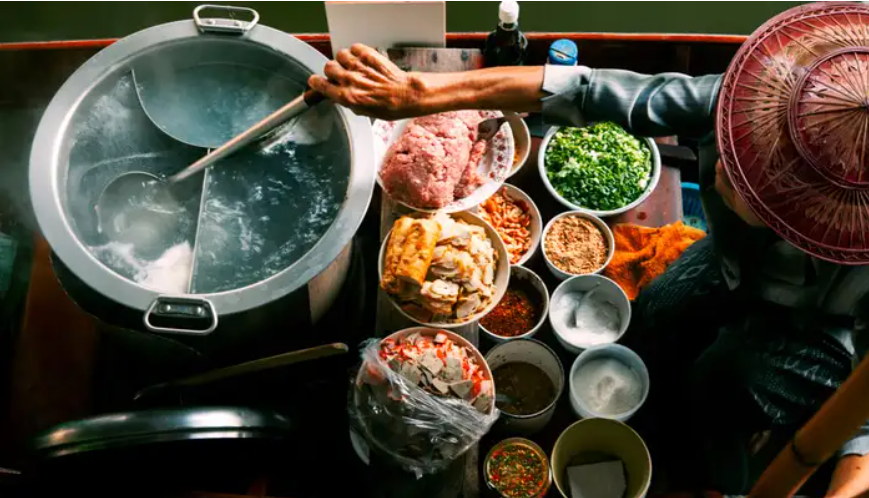 Indulge in the gastronomic delights of Chinatown's renowned street food scene. From delectable dim sum and scrumptious seafood to exotic fruits and desserts, every corner presents a tantalizing culinary adventure.
Shopping Galore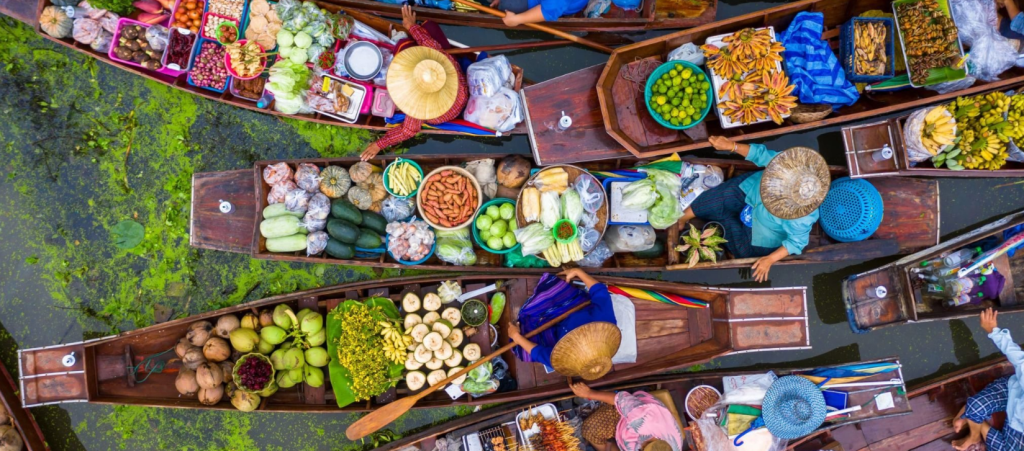 ---
Embarking on a journey from Bangkok Airport to Chinatown unveils an incredible fusion of tradition and modernity. Whether you choose the swift BTS Skytrain, the door-to-door convenience of airport taxis, the budget-friendly shuttle buses, or the personalized experience of private airport transfers, each transportation option offers a unique and memorable way to reach this captivating district.
As you arrive in Chinatown, prepare to be enchanted by its vibrant streets, rich cultural heritage, and mouthwatering cuisine. From exploring iconic temples to indulging in the diverse flavors of street food, Chinatown is an extraordinary destination waiting to be discovered. Embrace the charm of this enchanting neighborhood and let the allure of Chinatown captivate your senses.
So, with this comprehensive guide in hand, get ready to embark on an unforgettable journey through the heart of Bangkok – from the airport to the captivating realm of Chinatown. Safe travels and happy exploring!