Bangkok, the sprawling metropolis and capital of Thailand, is renowned for its intricate temples, lively street scenes, and bustling night markets. When planning your visit to this vibrant city, careful consideration is essential as there's an abundance of activities and sights to explore.
Getting from Suvarnabhumi Airport to city center, which spans a distance of 31.5 kilometers, offers travelers three distinct transportation choices: taxi, bus, or train. Opting for a Bangkok airport taxi stands as the most convenient choice, providing a 24/7 door-to-door service. Alternatively, you can select the Airport Rail Link City Line Train for an economical and straightforward journey into downtown Bangkok. Lastly, the airport bus option takes you directly to the heart of the city, commonly referred to as Khao San Road.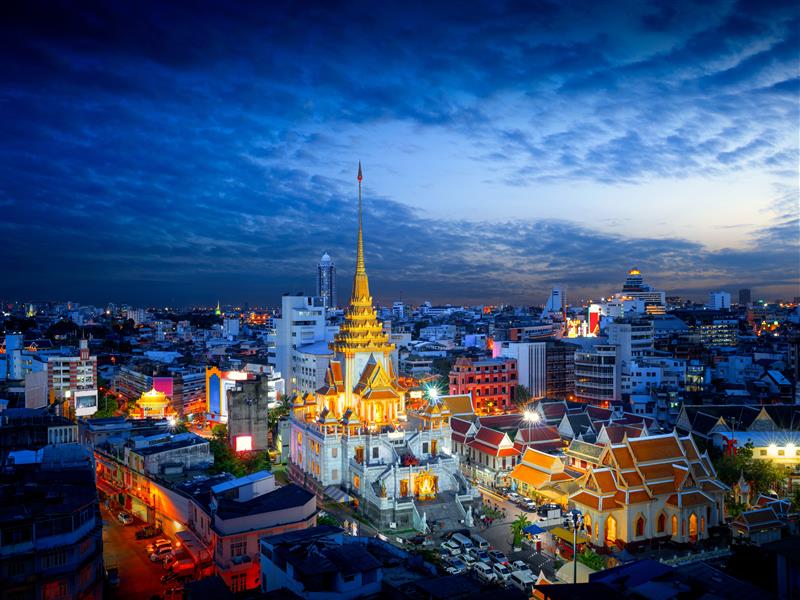 How to get from Bangkok Suvarnabhumi Airport to City Center by train

Are you planning a trip to Bangkok in the near future? Here's a comprehensive guide to all transportation options available from Bangkok airport to the city center.
Suvarnabhumi Airport, Bangkok's international airport, lies approximately 30 kilometers from the city center. Depending on traffic conditions and the time of day, the journey usually takes around half an hour.
Various transportation options, such as bus, train, taxi, car rental, or Mr orange transfer service, can take you to Bangkok's city center. Explore all the available choices and select the one that best suits your needs.
Using the Airport Rail Link City Train from Suvarnabhumi Airport (BBK) to Bangkok represents the most economical choice for those comfortable with public transportation. However, it involves transferring to another train to reach downtown Bangkok. You have two routes: alighting at Phayathai station and connecting to the BTS Skytrain or disembarking at Makkasan station for access to the MRT subway. It's worth noting that opting for the train means changing trains along the way.
The Airport Rail Link connects the airport to the city center, and it's within walking distance from BKK airport's baggage claim area. Follow the signs directing you to the train station, located on the basement floor. From there, you'll board the train from Bangkok airport to Phayathai station and then transfer to the BTS Skytrain, which will take you to Bangkok's city center.
In Bangkok's city center, you'll encounter an array of must-see attractions, including the Grand Palace, the Temple of the Emerald Buddha, and the Temple of Dawn. The city center also boasts numerous museums, cultural experiences, and adventure activities for thrill-seekers.
Tickets to Phayathai station cost approximately 1.30 euros, with an additional 1 euro fare needed for the journey to Bangkok center. Train tickets can be purchased at the ticket booths or automated machines in Suvarnabhumi Airport's Basement B level. The train ride to the city center lasts approximately 30 minutes and operates from 6 am to 12 pm.
While taking the train is economical, it may not be the most comfortable option, particularly if you're carrying luggage and need to change trains, which can be challenging for first-time visitors to Bangkok.
Ultimate Guide to the Bangkok Airport Rail Link (ARL) from Suvarnabhumi Airport to central Bangkok
Suvarnabhumi Airport Rail Link Schedule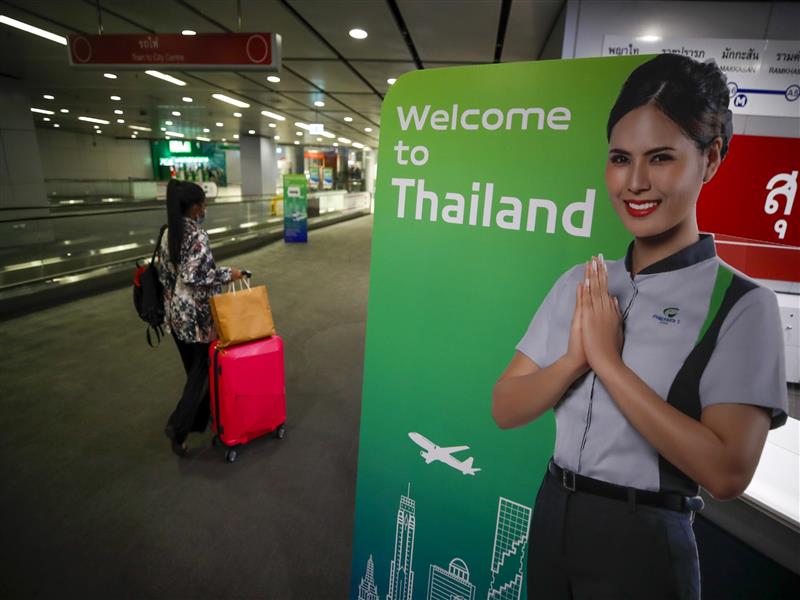 Mr. Orange's Note:
If you plan to use the BTS Skytrain to reach your Bangkok accommodation, disembark at Phayathai station. For access to the MRT subway, it's advisable to stop at Makkasan station.
Your ticket cost may be slightly higher if you choose Phayathai station over Makkasan station.
Keep a close eye on your belongings when using the City Link train, as it's open to the general public.
To avoid the city's notorious traffic congestion, the City Link train from Suvarnabhumi (BKK) airport is a highly recommended option.
Getting from Bangkok Suvarnabhumi Airport to City center by Bus: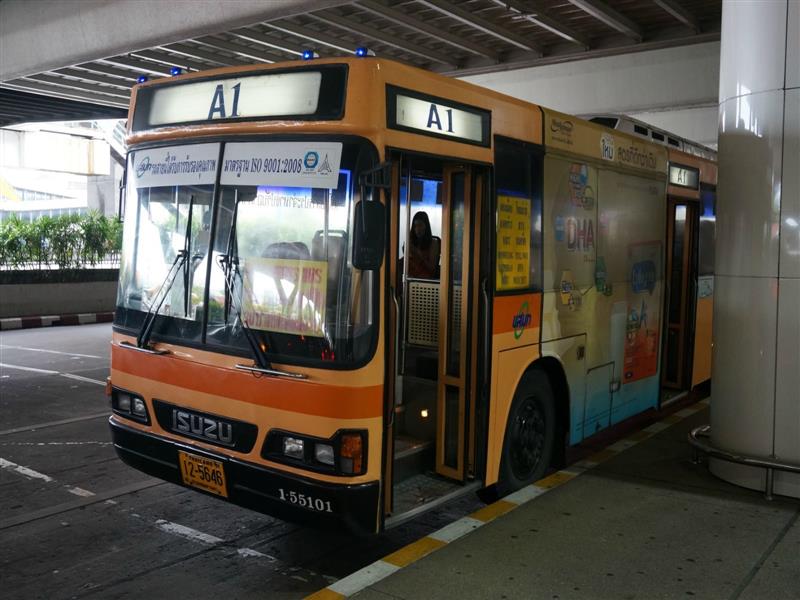 Opting for the airport bus to reach downtown Bangkok is the least convenient option from Suvarnabhumi Airport (BBK). The bus makes multiple stops along the route, extending the travel time to approximately 1 hour. However, this is an excellent choice for budget-conscious travelers, and the buses offer greater comfort compared to trains.
The airport bus from Bangkok airport operates between 6 am and 8 pm. If your flight arrives late at night, you might need to arrange alternative transportation to your destination. You can find the airport bus to Khao San Road outside Gate 7 on Level 1 of the terminal building.
Before arriving at Khao San Road in central Bangkok, the bus makes several stops, including Yommarat Junction, Lan Luang Rd, Phan Fa, Democracy Monument, and Wat Bowonniwet. Tickets cost approximately 1.70 euros and can be purchased onboard. It's essential to carry small denominations of Thailand's currency, as bus drivers often lack change. If you intend to use the bus to reach the city, locate a currency exchange office at the airport.
To find the Kasikorn Bank booth, head to the basement level opposite the food court, near the entrance to the airport train link, to exchange your currency for Thai baht.
Although the Khao San Road bus from Suvarnabhumi Airport (BBK) to Bangkok is a slower option due to its multiple stops, it's a viable choice for travelers on a budget. Additionally, the bus can utilize the Sirat Expressway without additional charges, avoiding the heavy traffic jams in Bangkok. Once you arrive at Khao San Road, you may need to walk or find an alternate means to reach your hotel.
Mr. Orange's Note:
The airport bus makes numerous stops before reaching Khao San Road. If your hotel is on the outskirts of Bangkok, consider disembarking at one of the earlier stops.
You can purchase your bus ticket directly from the bus driver.
Ensure you have small bills in Thai baht, as bus drivers may not have change.
How to Get from Bangkok Suvarnabhumi Airport to City by Taxi: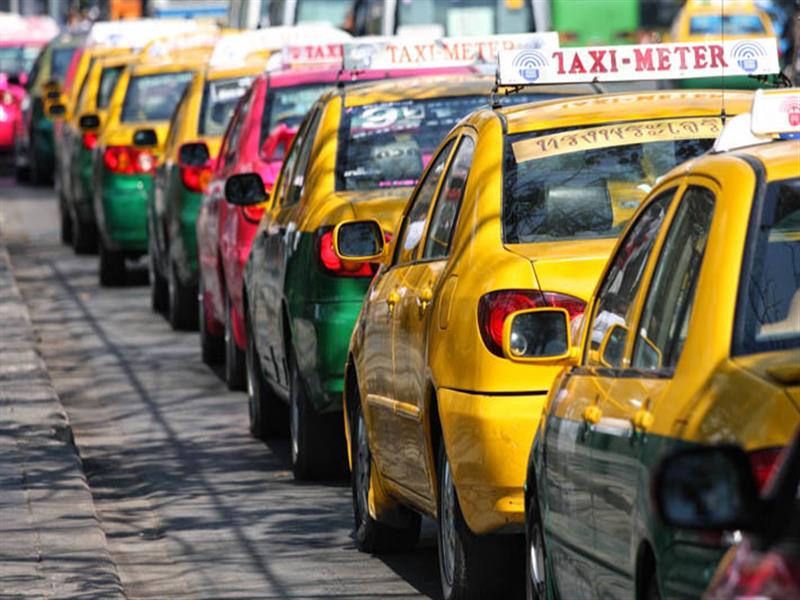 Taking a Bangkok airport taxi from Suvarnabhumi Airport (BBK) to Bangkok city center offers the fastest and most convenient transportation option. Enjoy a door-to-door service in a private, air-conditioned vehicle—an ideal way to begin your journey.
Bangkok taxis do not have a fixed-rate fee; instead, they use taximeters, calculating fares based on travel time and distance. Keep in mind that traffic conditions at the time of day can affect the fare.
The cost of a Thai taxi ride is approximately 6.80 euros, with an additional 2.10 euros fee during peak hours due to traffic. There's also a 1.40 euro charge for airport pickups. The taxi ride typically takes around 32 minutes, and taxis are available at Bangkok airport 24/7. To find the Thailand taxi rank, head outside doors No. 4 to 6 on Level 1 of Bangkok Suvarnabhumi Airport after leaving the arrivals area.
To obtain a taxi number ticket before finding a taxi, visit one of the automated kiosks. Follow the instructions provided on your ticket. Keep in mind that Bangkok airport offers a limousine transfer service, featuring six types of limousines to transport you to your destination. To make a reservation, use the Contact Limousine Counter at Level 2 after the baggage claim Hall and Arrival Hall. If you choose the limo bus service from Bangkok airport, you'll pay a fixed fare.
Mr. Orange's Transfer Note:
During rush hours, traffic can be heavy. If this is the case, your taxi driver should switch the taximeter from charging based on distance to charging based on time to prevent an excessively high fare.
Be aware of the airport surcharge of 1.40 euros (50 Thai baht) when taking a taxi from the airport.
To reach the city center of Bangkok more quickly, you can request your driver to use the Sirat Expressway, but be prepared to pay a small toll fee.
How to Get from Bangkok Suvarnabhumi Airport to City center by Mr. Orange Transfer: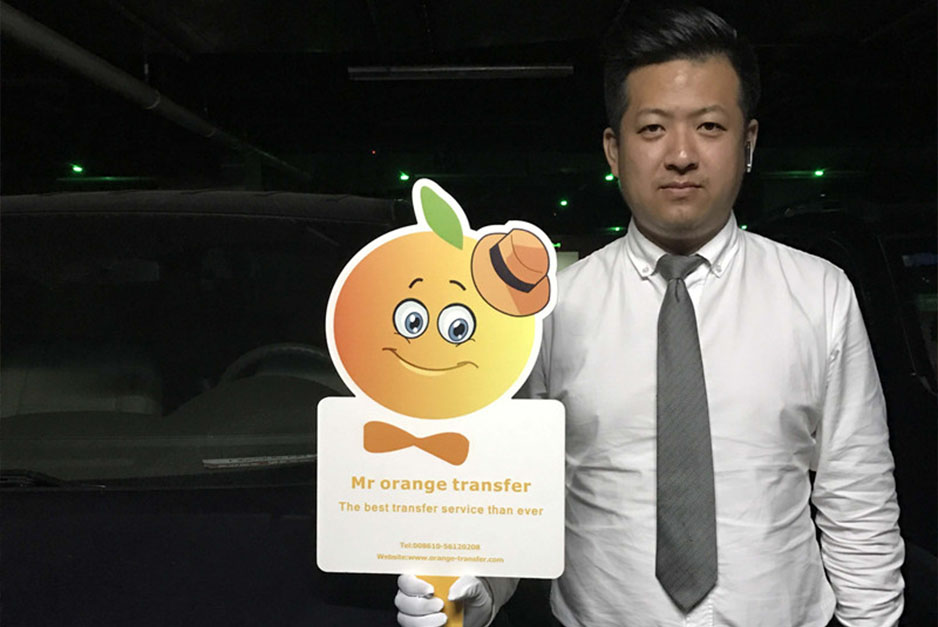 While public transportation options are available at Bangkok airport to transport you to the city center, Mr. Orange Bangkok airport transfer offers the safety and comfort you desire. Whether you're traveling with family, friends, or alone, you can enjoy the privacy provided by Mr. Orange's transfer service.
Mr. Orange offers a fixed-rate taxi service from Bangkok airport. The cost of a Bangkok airport car service includes tolls, parking fees, free wait time from door to door, and complimentary meet and greet services. Keep in mind that Mr. Orange also offers safety services for children traveling with you. When booking a Bangkok airport transfer, consider your children's convenience and safety by adding a child seat. You can choose from various baby seats, including boosters, baby chairs, and infant seats, in the Extras section.
You can also customize your ride to enhance your comfort by adding amenities such as bottled water, extra waiting time, or your preferred Spotify playlist. Mr. Orange's drivers are available to answer any questions you may have about your destination, offering valuable tips for an exceptional experience in Bangkok.
Consider pre-booking your Mr. Orange Bangkok transfer to arrive at your destination stress-free. Enjoy the breathtaking views of Bangkok from the comfort of your seat.
In conclusion, getting from Suvarnabhumi Airport (BBK) to the heart of Bangkok offers travelers several transportation options, each with its own advantages. Choose the one that aligns with your preferences, budget, and comfort level to ensure a seamless journey into this vibrant city.
Questions and Answers:


What's the best way to travel from Bangkok Suvarnabhumi airport to city center?
To reach central Bangkok affordably and efficiently, consider taking the Airport Rail Link. After arriving at the airport, head towards the ground floor's train station. This quick train ride will get you to Makkasan Station in just 35 minutes.
What's the approximate taxi cost from Suvarnabhumi to Sukhumvit?
The fare for a taxi ride from Bangkok airport to Sukhumvit typically falls between 6.80 to 8.20 euros, and the journey spans approximately 22 minutes from Suvarnabhumi Airport (BKK) to Sukhumvit Soi 11.
What's the taxi fare from Bangkok Suvarnabhumi airport to city center?
Thai taxis operate with taximeters, determining the ride cost. From Suvarnabhumi Airport to Bangkok, you can expect the fare to be around €6.80, with an additional airport fee of €1.40.
How far is Bangkok Suvarnabhumi airport from city center?
Bangkok Suvarnabhumi Airport is situated 31.5 kilometers away from the heart of Bangkok. Various airport transfer options are available to suit your preferences, ensuring a comfortable journey downtown.
What are the typical taxi rates in Thailand?
Taxis in Thailand offer economical fares, with a stable initial rate for the first 2 kilometers, approximately 0.93 euros, and a subsequent charge of about 0.05 euros per kilometer recorded on the taximeter.
Is Bangkok airport expansive?
Bangkok airport boasts a considerable size, consisting of a total of three terminals. The first two terminals handle international flights, while the third terminal caters to domestic flights.
What's the cost of a taxi ride from Bangkok airport to Khao San Road?
A taxi from Bangkok airport to Khao San Road typically costs around 13 euros, with the journey taking approximately 20 minutes.
Is Grab more economical than traditional taxis in Bangkok?
Despite Grab being a well-known taxi option in Thailand, traditional Thai taxis are generally considered cheaper. Traditional taxis use taximeters to calculate fares, which often results in lower costs for passengers.
How can I travel from Bangkok airport to Nana Plaza?
The distance between Bangkok airport and Nana Plaza is approximately 25 kilometers. The fastest way to reach Nana Plaza from Suvarnabhumi Airport is by taxi, which usually costs around 6 to 8 euros.
Which Bangkok airport is closer to the city center?
Bangkok is served by two airports: Don Mueang Airport (DMK) and Suvarnabhumi Airport (BKK). Technically, Don Mueang Airport is closer, at 24 kilometers from the city center. However, Suvarnabhumi Airport operates most major international airlines and offers better ground transportation connections to downtown Bangkok, particularly for those using public transport.
What are the transportation options from Suvarnabhumi airport to downtown Bangkok?
When traveling from Suvarnabhumi Airport (BBK) to downtown Bangkok, you have three transfer options: taxi, bus, or train. Taking a taxi is the most convenient choice, with a 32-minute journey at a cost of approximately €6.80 (฿240). The City Link train is the budget-friendly option, with tickets priced at €1 (฿35) to Makkasan station and a travel time of just 30 minutes. Lastly, the bus is available but is the slowest option, taking approximately 1 hour to reach Khao San Road for a fare of about €1.70 (฿60).